Microsoft Edge Dev's recent version now has an Experimental Extensions menu which provides an orderly way to handle the extensions installed in the web browser. However, to use this function, you need to begin Edge, which is described in this article, with specific command line arguments.
Since the latest Microsoft Edge is a Chrome-based browser, consumers not only profit from Microsoft characteristics, but also from Google Devs characteristics.
This fresh extensions menu facilitates user management of extensions and is a practical function if you have many extensions enabled in Edge. This function lists all extensions installed individually in the browser on a dedicated expandable menu that can be accessed with the tapping icon embedded in the browser toolbar as shown below.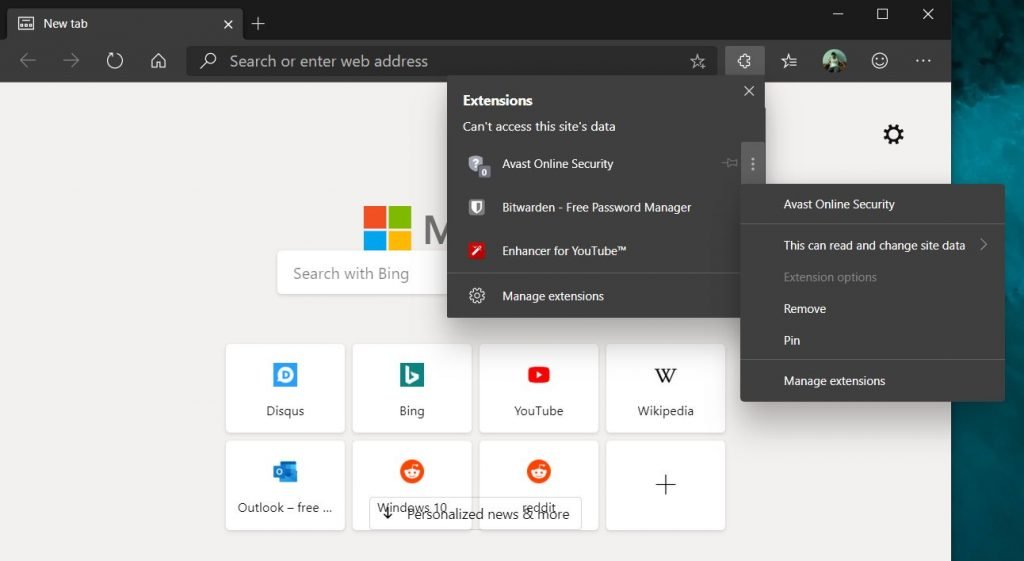 Enable Microsoft Edge Extensions menu
To allow Microsoft Edge extensions, you can take these measures:
Pin Microsoft Edge Desktop Shortcut.
Right-click and click Properties.
In the target area, add the "C:\Program Files (x86)\Microsoft\Edge Dev\Application\msedge.exe" string to the —enable-features= ExtensionsToolbarMenu, as shown below.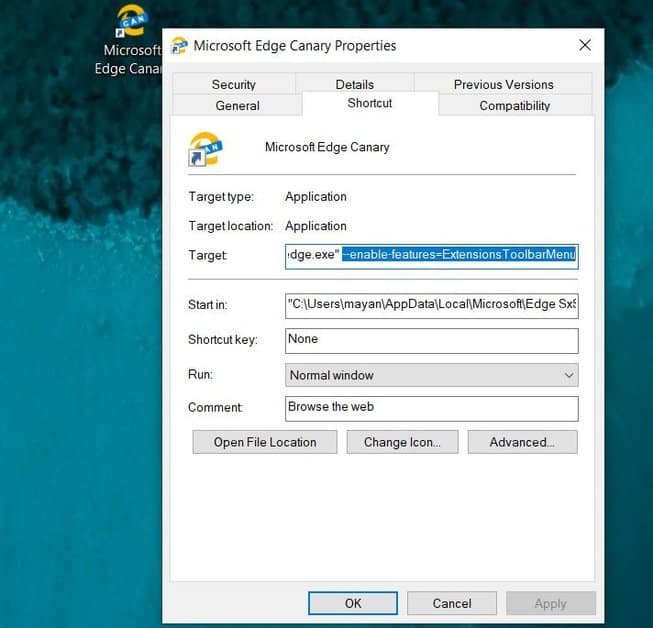 4. To save the modifications, click Apply and then OK.
With this tailored shortcut, the fresh extension icon will appear next to your address bar when you launch Microsoft Edge.