This week, Facebook announced that it has deleted several pages, groups and social networking accounts linked to Russian players who want to manipulate public opinion before the Ukraine elections.
Of the company's four campaigns, three originated in Russia. They seemed to work independently and concentrated on current policy issues and international relations.
One of the transactions included 18 Facebook accounts, nine pages and three groups. It aimed to shape the opinions of Ukrainian users by addressing issues such as the relationship between Russia and Ukraine and criticizing the Ukrainian government.
The threat actors spent under $100 to expand their presence on Facebook, using false accounts of fictitious people, dead Ukrainian journalists and fake engagement tactics.
"About 80,000 accounts followed one or more of these Pages, about 10 accounts joined at least one of these Groups," – Facebook states in its report.
In the run-up to elections in Ukraine, Facebook discovered the reports by "internal investigation of suspected Russia-linked coordinated misconduct" and used public reporting and an info-checking organization in the country.
Another Ukraine-centered, co-ordinated, non-authentic campaign with roots both in Russia and Ukraine's Luchansk region was based on 83 Facebook accounts, 2 pages, 29 groups and five Instagram accounts.
Its purpose was to distribute positions on issues such as the Eastern military conflict, public figures and current political problems.
"The people behind this activity used fake accounts to impersonate military members in Ukraine, manage Groups posing as authentic military communities, and also to drive people to off-platform sites." – Facebook
A Russian operator's work was also a campaign in Thailand focusing on geopolitical issues. It included the sharing of divisive narratives and commentaries on Thai politics, criticism of the country's democratic activist, relations between the US and China, or Hong Kong protests.
Facebook found that the activity was coordinated by someone in Thailand and was related to the New Eastern Outlook (https:/journal-neo.org/), which the Russian government knew to be sponsoring.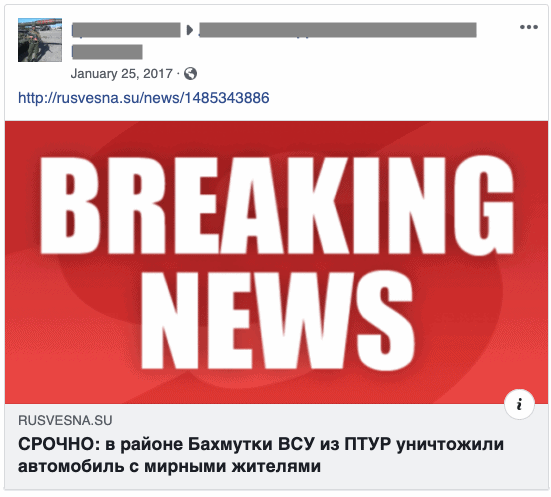 The operation was responsible for 12 Facebook accounts and 10 pages with around 38,000 supporters. Facebook advertising costs less than $18,000.
The largest campaign, however, focused on inauthentic behavior in Honduras that captured Facebook's eyes. 181 accounts and 1.488 Facebook pages were removed from the social networking platform for this operation.
The goal appears to have increased the popularity of the president by creating positive content for his political person.
Hinter this performance were people who run social media for the Honduran government through false-named accounts and profile pictures.