When the pandemic struck, companies quickly realized that digitalizing their products and services was no longer an option. For the last three years, it has been abundantly clear that a barebones website is no longer sufficient to convert visitors and stand out from competitors.
Customers place a higher value on convenience now than they did a few years ago. Therefore, the key to online success is to provide a quick and convenient online experience where clients can self-serve.
Your website's design, navigation, and content should all be user-friendly, particularly if you run an eCommerce business, because it will smooth out the purchase process. On top of that, debugging is crucial. And although it can be time-consuming, website error resolution is a critical part of running an eCommerce company. To streamline this process, it is advisable to use an error monitoring and resolution platform that will help you gain access to the right data at the right time.
To determine if your website fulfills the expectations of the contemporary client, we've highlighted a few typical challenges you might be experiencing with your website and how to resolve them. Let's get started.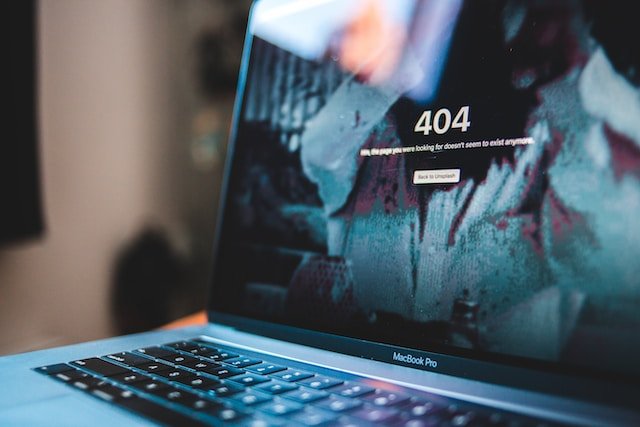 Slow Loading Speed
If a website takes longer than three seconds to load, 40% of users will go on to another one. Obviously, you want all the pages on your site to load quickly and correctly. If not, you could lose business to competitors who better meet the needs of your prospective clients.
There are several online tools to test your site's loading speed. Simply input your domain name to get your site's overall score and suggested improvements to load time. If you're unsure of how to resolve any of these problems, consider employing a page speed optimization specialist.
Otherwise, a simple first step you can take (if you haven't already) is to optimize your pictures and use system fonts like Arial or Helvetica instead of custom web fonts. Large pictures and unusual typefaces take longer to load on mobile devices and desktop monitors.
Not Mobile Friendly
Having a mobile-friendly website is essential, as over 55% of website traffic comes from mobile devices.
A mobile-friendly website provides the same, if not better, experience than when browsed on a desktop computer. By prioritizing mobile users, you can reduce your site's bounce rate and rise in local search results.
Check your website's graphics, fonts, buttons, and navigation menu on various mobile displays to see whether it's mobile-friendly. Build or update your website with a flexible, responsive layout that works on all devices and orientations.
Poor UI/UX Design
User interface and user experience (UI/UX) refer to the design and functionality of a website's pages from the perspective of the site's visitors. A well-organized design that makes effective use of your brand's colors and high-quality photographs is an effective way to gain your clients' confidence.
To prevent annoying navigation, make sure your clients can self-serve on your website. Your customers should be able to do everything from research and booking to rating and reviewing at the tips of their fingers.
Try to choose a web host or enterprise app that puts the needs of your clients first. You can encourage a positive user experience by designing a website that gives users the tools they need to self-serve from the very beginning to the very end of the customer journey.
SEO and Content Issues
Your site's content should address the issues and problems that your target audience is most likely to encounter. Putting SEO first can boost your website's visibility in searches for your offered services and bring in more visitors.
Take some time to consider the most common inquiries and concerns voiced by your prospective customers. Make sure your site provides the information your customers need to get a price, find out about your services, ask about your availability, or any combination of the three.
Use simple language and service-related keywords in your material. Make sure your local listings reflect the information that appears on your website, especially your NAP (name, address, and phone number).
Invalid Content and Links
There is nothing more annoying than trying to open a link or picture and getting a 404 page instead. This is frustrating to prospective consumers since it suggests a lack of care, and Google also penalizes sites with an excessive number of broken links or redirects.
Inspect your site for missing or broken pages, links, and photos regularly. You can do this by going into your Google Search Console or using an error monitoring tool to get a report of any problems. After reviewing the report, you can begin fixing the problem areas by eliminating or redirecting the offending content or sites.
Final Thoughts
The days of your website acting as a mere afterthought to your company are, as you can see, long gone. Instead, it's your website that customers will use to learn about your company.
If you give these troubleshooting methods your best effort, you'll be well on your way to creating a website that's user-friendly, secure, and up to your customers' standards.