Why Should You Use A CDN? 
You may want to read my post before reading this article on why everyone wants a CDN network for their website.
Incapsula Company Review
Initially, Incapsula was a data protection firm working under the Imperva brand. In 2009, they were created from Imperva and Incapsula. Incapsula and its content distribution network provide a range of online security services. Their four primary product categories currently include:
DDoS Protection (Nameserver protection, Infrastructure protection, etc.)
Website Security (WAF, Bot mitigation, etc.)
CDN
Load Balancer (Site failover, Health monitoring, etc.)
Incapsula structures
The way Incapsula structures its offerings and pricing varies significantly from other CDN providers. This Incapsula analysis will remind you of what they offer from the content distribution network.
The Incapsula CDN is ideally designed for great blogs and high-traffic websites. Some bloggers do not have enough pages to take advantage of all the high-level apps. This depends, however, on the traffic volume you generate and the previous cyber attack history.
Instead of responding to increased traffic or attack, it is often safer to take preventive action.
Incapsula CDN Overview
The Incapsula Content Delivery Network (CDN) is a worldwide distributed data centre infrastructure using intelligent caching and cache controls and software and network management techniques to make a website and web application for the user more rapidly operating.
Content delivery networks (CDNs) are the open internet infrastructure responsible for distributing content. We all regularly connect with CDNs, whether it's understood or not; whether we read posts on news pages, shop online, watch videos from YouTube or access social media feeds. To know why CDNs are used so commonly, the problem they are built to solve must first be understood.
Known as latency, this is the irritating time delay from the time when a request is made to load a web page before the content is finally shown on a computer. Incapsula's content distribution network uses computer intelligence for proprietary learning. Incapsula can cache all files created dynamically while maintaining the freshness of content.
The automated Incapsula caching features are complemented with great control options to enable granular modification of default caching policy. This technology significantly enhances cache usage and further reduces bandwidth consumption. The Incapsula CDN uses a whole range of web optimization and networking strategies to reduce page rendering times and to improve user experience.
Also, to file mining, automatic encryption, reuse and pre-pooling of the TCP link, Incapsula uses frequency analysis to ensure that the commonly accessed files are prioritized and retrieved directly from RAM. Together they improve the core CDN functions of the systems, improve the caching capabilities and pace of the proxy to cache the organization
Incapsula CDN has been widely praised for its integrated web application security and DDoS protection services, as well as for its traffic control, failover and load management capabilities in real-time. Together, these help to prevent streamlined problems and the high capital and operating costs of the use of multiple facilities or costly appliances.
Incapsula CDN Network Coverage
Americas
Europe & Middle East
Asia and Pacific
Atlanta
Amsterdam
Auckland
Dallas
London
Sydney
Ashburn
Milan
Melbourne
Los Angeles
Paris
Hong Kong
Miami
Frankfurt
Singapore
New-York
Stockholm
Tokyo
Chicago
Tel Aviv
Seattle
Zurich
San Jose
Warsaw
Toronto
São Paulo
As a Software Service (SecAAS) which uses a content delivery network as a distribution platform for its solutions, Incapsula now Imperva Incapsula is essentially an utterly proxy Security. These guys concentrate on two things, protection + results, and they get it right! If you were to equate them with others, a similar provider would be Akamai.
We mean by full proxy that it sits between your WordPress host and your web. That is how they can provide extra security features that are not accessible to other conventional CDN providers. Wix, Moz, Trello, Siemens, Hitachi and Thomson Reuters are some of the major brands that use Incapsula.
A CDN is a worldwide cloud network that maintains a copy of your material (such as images, Javascript, CSS). Once visitors enter the website, material from the nearest physical location is quickly sent to the CDN. This turbocharges the delivery of the content by reducing the gap from the content.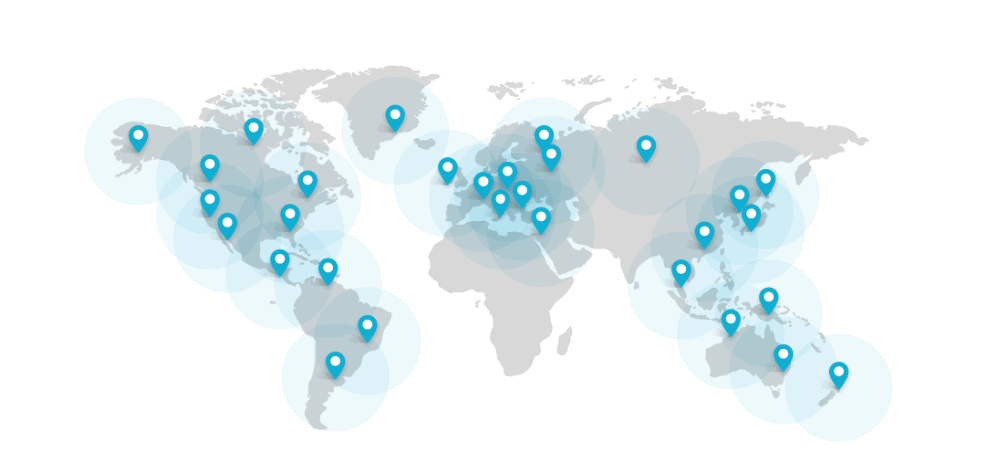 Incapsula CDN Features
Let's dive into Imperva Incapsula's four main features first. Some of these depend on the strategy you select.
1. Incapsula Website Security
Website security is critical when it comes to WordPress authentication. More than 28 per cent of all websites on the Internet use WordPress. This also means, though, that it can be more vulnerable to attacks as thousands of plugins and themes floating around that are all patched (or worse, not patched) at various times. To be frank, many users don't know the fundamentals of website health. This is why every app, including blogs, should use HTTPs. Or users who are dumb and use a password like 1234567 to mistake their administrative username. While Incapsula will not help to protect against everything, it does its best to offer a solution that is an all-in-one.
Incapsula Bot mitigation
They mitigate lousy bot. Not everyone's evil bots. Google bot or Bing bot are only a couple of nice ones. But most are, and if you're not listening, they will suck your bandwidth dry. A majority of cyber threats today are non-target threats performed by bulk vulnerabilities.
Incapsula's survey showed that more than 94% of websites exposed to bot attacks (e.g. sites that have a vulnerability discovered recently). The threat faced by most websites are not by hackers in dark rooms, but by using automated scripts that automatically exploit a site to inject malware into the database to hijack server resources and to damage future visitors.
Incapsula helps you to build rules to blacklist bad bots automatically. And you can see bot traffic in the dashboard in real-time. Incapsula also operates one of the internet's largest bot databases: BotoPedia. They know their machines! And they know their computers!
Incapsula Web Application Firewall (WAF)
The website protection feature is the web application firewall (WAF). Incapsula defends against all security hazards of applications, including SQL injection, cross-site (XSS) and remote file inclusion (RFI), and more. A good description of this can be seen from the dashboard. Get to know about free online sql injection scanner here.
Incapsula Firewall
Alert only
Block request
Block user
Block IP
Ignore
Additional features include:
Ability to instantly purge the cache
Custom caching rules
Compression of HTML, CSS, and JavaScript files
Image compression (both lossy and lossless)
Code minification
2. Incapsula DDoS Protection
Many of you can recall the big 2016 DDoS assault on Dyn. I remember the day very well as almost half the internet seemed to have gone down! DDoS attacks are growing in scale, and you can quickly access a WordPress site in a few minutes so that you wonder what you could have done to avoid them. Okay, investing in DDoS prevention is one of the few ways to defend yourself. Incapsula effectively aims to prevent such attacks by redirecting traffic and by developing complex laws for years.
The high-speed global network has a speed for on-demand scrubbing of over 3,5 Tbps (Terabits per second) and can handle 30 billion attacks packets per second. Attackers can target various types of services, which is why they provide three distinct types of DDoS protection:
Website DDoS protection
Name Server protection
Infrastructure protection.
Incapsula CDN Pricing
Incapsula has plans, including a free program for all sorts of WordPress users. The open pricing includes CDN & Optimizer support, IPV6 support, login protection, control of access and bot protection. This can be a perfect way to discover some of its features and check them on your website before upgrading to a higher level.
The Pro Plan starts at $59/month, the company at $299/month. Business plans are personalized.
The free plan allows you to use the CDN for up to 10 pages, but the quality of these pages depends on your needs. Also, if you need a feature not included in the free plan, you need to upgrade to one of its paid plans. The price for these plans is based on recurring monthly costs and paid on request. Therefore you are paying $59 x 3 = $177/month if you use the Pro plan on three pages.
If security is a significant issue and you want to benefit from the DDoS defence services of Incapsula, you will update to your business plan. The only difference between the Pro and business plans is DDoS security, costing $299 per location/month, compared to $59 per location/month. You will also need to switch to your Enterprise plan if you need other services they offer, such as load balancing, personalized configuration, multiple account users, etc.
For a full overview of Incapsula's four plans, visit its pricing page.
Incapsula Review Conclusion
In short, Incapsula's CDN provides some significant features, such as HTTP/2, source firewall, instant delete and even IPv6. If you run a small website and don't need multiple safety features, dedicated staff or real-time monitoring in your paid plans, then it's a choice to try your free CDN.
Nonetheless, proper due diligence should always be done before you go to any CDN provider to see what your website needs in terms of functionality. If you need DDoS security, Incapsula's CDN can also be very costly, particularly if you have more than one site.
Hopefully, this Incapsula analysis should provide you with an insight into the features and pricing offered by this CDN provider. You may associate this information with other CDN suppliers we have checked and then determine which one better matches your needs.