We use email for a variety of purposes. Most emails are sent in plain text and saved in a format that is easy to read. But if the sent information is particularly important, you should consider additional protection.
There is one of the most essential options to ensure the security of your emails – your messages will be encrypted when forwarded and stored on the server so that no one but you and the recipients of your letters will be able to access the information.
Encrypted email providers are different: network applications, computer applications, plugins for existing email accounts that add a layer of protection.
Today, we've prepared for you the list of the most safe emails, using which you can send and receive your best-encrypted email every day!
Best encrypted email: Choose the best!
Utopia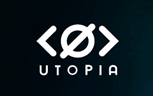 Utopia is a decentralized system that includes convenient and secure tools to perform daily tasks on the Internet. It consists of:
uMail – an alternative version of traditional e-mail, which in this case, securely encrypts all transmitted and received e-mails;
uMessegenger – an anonymous messenger that transmits instant messages from user to user;
Idyll Browser – an anonymous browser that does not track the movement of users within the network;
uWallet is an electronic wallet with which you can make financial transactions within the ecosystem.
Any user can use all the functionality after passing an anonymous registration, during which the ecosystem generates a personal key that opens access to all files.
Utopia is based on a peer-to-peer architecture, which assumes the absence of a single server on which user data is kept. Now, each user is the server. Data is securely encrypted through the use of a high-speed Elliptic Curve25519 and 256-bit AES.
Hushmail

Hushmail is one of the most widely known encrypted email providers. When you use a Hushmail account, your mail is stored encrypted and decrypted. You are given access to them after entering your password when you log in to your account. Mail that are sent between Hushmail users is automatically encrypted and decrypted. If you write a message to someone else, you can add a secret question that the recipient must answer to decrypt your mail.
Your recipient will receive an email and a link that they can follow. This link will take them to the Hushmail site. After clicking on the link, he will have to answer the question to view the encrypted mail.
Enigmail
Enigmail is a free extension for Mozilla Thunderbird – you can also find similar plugins for other popular email programs. To use Enigmail, you must install both the Enigmail extension for Thunderbird and the GNU Privacy Guard software for your operating system.
Once you have installed Enigmail, a new OpenPGP menu will appear in Thunderbird, which will have a setup assistant. The assistant guides you step by step through the setup procedure, which includes creating or importing public and private key pair.
By default, messages are digitally signed, allowing recipients to know that the message was sent from you. You must select "Encrypt This Message" from the S/MIME drop-down list in the message creation window to start encrypting the message.
You will need to exchange keys with the people you communicate with, so the setup process is a bit complicated – it's a traditional way of sending encrypted messages. The advantage is that you can use Enigmail in conjunction with an existing mail provider, such as Gmail.
Conclusion
We hope that you can determine the best-encrypted email for yourself! Now, you have the opportunity to use a reliable Internet assistant and not worry about potential danger!
 Protect your important files and documents from inside and outside threats. Try the best-encrypted email and keep calm in any situation that is connected with the safety rules of using the net!