Technological progress has led to a significant increase in internet use. Move into new colleges and everywhere you can find WiFi zones. Even the government and other non-profit organizations offer the public a free Wi-Fi area which makes Internet accessible to the public easily and cheaply.
In general, when Android users are using a WiFi network, they prefer to download large files that they are unable to download via mobile data or play Android games using the hacking program. It's always a chance to upgrade and download new software. Free is fine. Unlimited is good. Everybody likes to be safe. The users are trying to hack the network. It is because there is no company that gives a non-customer its WiFi network login details. So, the best thing to do is try hacking your Android phone's WiFi password.
Okay, if it is done for security reasons, hacking a WiFi network can not be illegal as such. As a system administrator, you will have to hack into your network from time to time to find and address the holes. It's legal. What's illegal is when you hack into a WiFi network that is not yours.
Here's the thing, WiFi on Android cell phones actually helps to hack and many of Android's best WiFi hacker apps are accessible. Such apps can even hack an existing smartphone's hidden sentence. This means that no device or machine is secure. Android Wi-Fi hacking is not as easy as it seems, but these best Android 2019 Wi-Fi hacking apps can make it pretty easy.
Note: Check if the WiFi network is WPS enabled before further hacking. In addition, some hacker applications require Android phone rooting, so make sure your device is rooted and runs on Android 4.0 or later before using those apps. These are the basic requirements for the use in this article of these real WiFi hacker apps for Android. Let us now look at the specifics of each hacking program.
How to get Android WiFi Password?
If you want to hack WiFi password, this guide is of great assistance to you. The reality is that having your neighbors ' WiFi contact information means free internet and access to many utilities. Most WiFi hacker tools are available online to crack WiFi passwords. In fact, reviewing each application is a little tiresome. As a WiFi password hacker, you need the best tool for hacking virtually every WiFi that runs across all security barriers. It does not take long to learn how to hack WiFi. You just have to download one of the best WiFi hacker tools that will help you crack WiFi passcodes without affecting the system's software.
You can be sure that you crack almost any strong password with those Android WiFi password hacker tools.
Aircrack-ng is many Hackers ' most reliable and trusted application. This app is also available on Ubuntu and is widely used by wireless internet hackers worldwide. The software has been developed and funded by Android developers and XDA Developers enthusiasts. Just download this WiFi password hacker from Google Play Store to ensure adequate protection for your network and other networks can also be compromised in the event of security violations.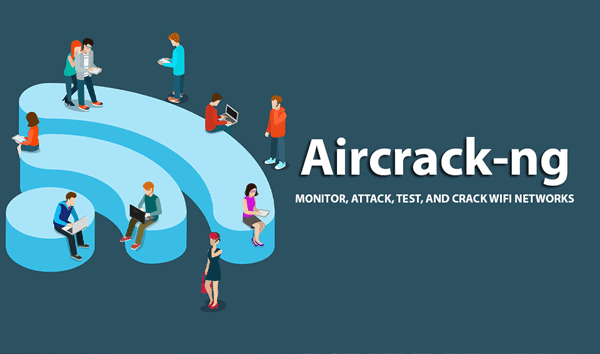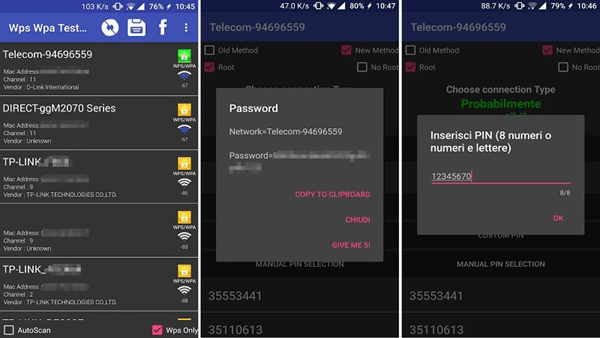 Saniorgl SRL developed the WiFi WPS WPA tester, which is available from the Google Play Store to make it one of the world's most famous WiFi hacking applications. The developer wanted to scan the weaknesses of the Wi-Fi networks for this app. It's now a famous and best WiFi hacker app without root for Android.
To devices without root permissions and Android versions beyond Android 5.0 (Lollipop) it is possible to connect to this program, but the WEP-WPA-WPA2 can not be accessed. You also need to be very careful while using the device because it takes time to break up a Wi-Fi network.
As part of the dsniff kit, Arpspoof was created. The developer of this app ensured that his software continued to be built through open source. The software is mainly used for network auditing by operating on a simple mechanism.
Arpspoof also shows the bundles that unfortunately victims send to the gadget, but it doesn't spare them. Arpspoof attempts to divert traffic on a nearby network by means of a feature known as "Factor ARP Responses" and thus send it back to a particular unfortunate loss or each of the hosts identified.
The Network Mapper, also known as Nmap for Android, was primarily used by network experts for network discovery. It operates on root and non-root apps for Android. Although a unrooted device works, it is still possible that the user can not use advanced features of this Android hacking app.
Nmap conducts a network search for the specifics of all network and port-connected devices. The app allows the user to view services, hosts, firewalls, packages etc.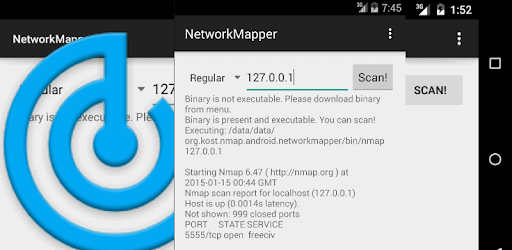 Currently, a ton of Android hacking applications can allow you to hack into a WiFi network and yet this process can take a lot of time and time. This turns out to be completely disconcerting when a system breaks and eventually finds it is swarmed and incredibly mild.
Along these lines, Wifi Analyzer encourages you to look at the distinctive type of WIFI arrangements accessible in close proximity and to generate schemes and information according to the network and information velocity and reliability. You can thus find a less crowded network with more data speed to spend your time cracking your most protected network.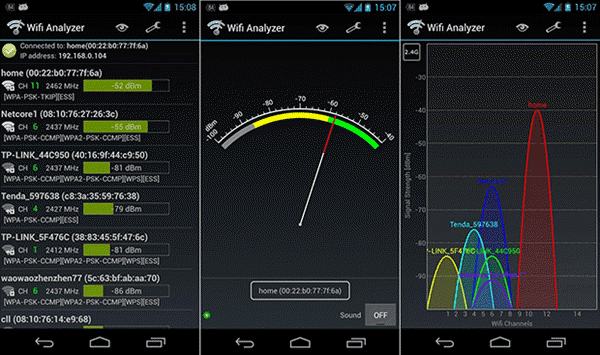 Tip: Always remember not to hack in unsecured WiFi, otherwise you will encourage interception, alteration and theft of your personal data. Worse still, your phone is hacked and data loss will occur. Under these circumstances, you should use Android Data Recovery to recover deleted data as quickly as possible.
Final words
In reality, various applications on the market will help you in playing with weak WiFi organizations, but I still have the chance to integrate them all. So I tried to abbreviate my research and, following my research, I recalled certain criteria, I invented these applications. These are probably the best wireless hacking applications for Android you can find right now, and I can promise that if you're a hacker or a tech enthusiast like me, you'll love it.