Understanding that today's smartphones hold some amazing and impressive cameras, people tend to catch the moments of life and post these images in social media to entertain others. In order to make their images more recognizable and famous on social media platforms, some people, in particular the younger ones, like to customize the photographs in several interesting ways. They make their pictures funny and wonderful by adding fantastic filters, funny features like rabbit ears and many more. Some people use mobile apps to turn their photos into art like paintings, sketches and animation drawings. As we have discussed how to turn a photo into a watercolor painting and how to convert a photo into a pencil sketch, we will focus on turning a photo into a cartoon with applications for photography.


In both the Play Store and App Store, there are many such apps that do this work in no time. This apps turn your normal photo into a cartoon and make it a lot cooler and more fun and social star.
Okay, these types of applications honestly make your everyday life fascinating and change the way you click your daily photos. In this article, to help you to take a break in your boring life and add some spice to your photographic click, we help you turn into a cartoon so that you look cooler and funnier.
MomentCam (Android & iPhone)
MomentCam is an app photo to cartoon that allows you to build your funny Cartoons and Emoticons with your pictures from your gallery or by clicking on new ones on Android and iPhone. You simply select between Comics and Emoticons, and then select a photo from your gallery, or use your camera to take a new photo and start creating your cartoon easily. Pick your gender, age group and the app automatically produces your drawing so you can further personalize all your hair, beard, etc. The backgrounds will always be updated daily, regionally, culturally and pop-reference, enticing users frequently to use the app. You can also put the cartoon into mousepads, keychains and other items and submit it in so that you can scream about it or even gift a cartoon item to someone on his or her birthday, etc.
Steps to turn your images into a MomentCam cartoon:
Open the MomentCam and use the Caricatures to initiate the entry of your face to make your photos into cartoons.
Use the camera of your smartphone to take a snap of your face.
You must also note your gender and age group so that the app produces better results for your caricature.
Then customize your caricature's appearance or if you don't like it, you can register your face again.
After the hair, face and other objects are personalized in the app, your last cartoon is created which can be used anywhere.
After your caricature is done you can share it with your friends and enjoy chatting with them as emotions. Just try making new cartoons with more new cartoons that are updated every day over the course of time.
This is another well-known and easy-to-use free Android cartoon editor. There are many filters and effects preloaded for this application that makes it easy to make an anime drawing for you. With Cartoon Photo Editor, new photos or existing images can have cool and artistic effects. The program helps you to transform your images into comics, sketches, oil paintings, pencil drawings, and more.
With this wonderful application, you can take a picture and use live filters to see how it looks. And the application also has autofocus to capture the right shot. After you have clicked photos, you can either convert them to cartoons or turn them into cartoons in real-time. You can also share the converted photos with your friends via this app.
If you want to show your photos and selfies some fantastic results, then Cartoon Camera HD is the app you have to download. It's a great app for Android phone users because it can turn the life a movie. Because it generates a live view and turns your camera view into a cartoon image.
You can also add a skirt to your image or print it like a comic character to add a fun element to your pictures. The HDR effect allows you to define your images more clearly and make the cartoon images more authentic.
Cartoon Camera is one of the oldest programs used to cartoon images. It is easy to use and comes with many features to make an anime drawing in a jiffy!
In addition, you can incorporate cool effects such as sepia, pencils, color sketches, outlines, etc. to differentiate the pictures and videos from the rest. You can also change the emphasis and saturation of the picture to match your wishes.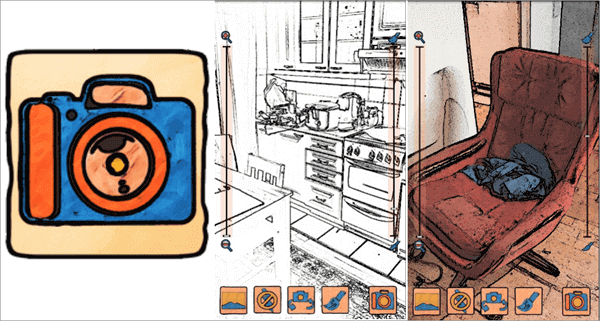 You can either transform your pictures into fun cartoons or black and white drawings by using the Cartoon Yourself app. You can use this application to turn a picture of your friend into a cartoon to make fun of or taunt him/her.
It also helps you to share the photos with your friends immediately after editing them. The results of this app are truly wonderful, so many people download it from the Google Play Store.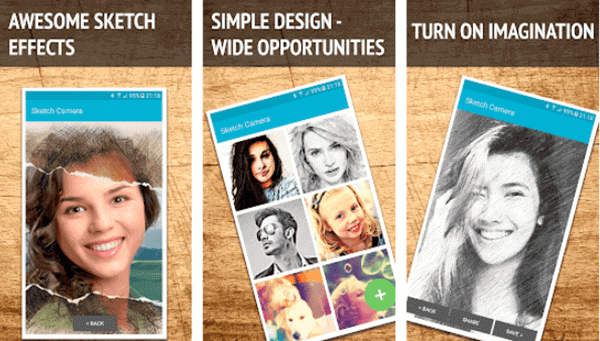 Cartoon Image Creator is one of the best-known and most popular software for transforming photographs into cartoons. It has integrated tools and features to add effects that can easily transform images into a cartoon. Hundreds of fashionable clothes and backgrounds are pre-charged cartoon avatars, which make the results rocking and impressive. You can also add some cool accessories such as hats or change cartoon hairstyles to add your own touch to the picture.
Apply incredible effects on your male or female friend's image or create a funny caricature and leave all of them split up. You can also add text or stickers on the photos with this app. The toolkit also contains an eraser that you can use to undo any unnecessary changes. Additional features such as photo restore and numerous gestures make this an easy-to-use device.
This Photo Comics App has numerous features that you can use to turn the picture of your friend into a funny cartoon. It's a free camera app that is a must for everyone wanting a fun cartoon app.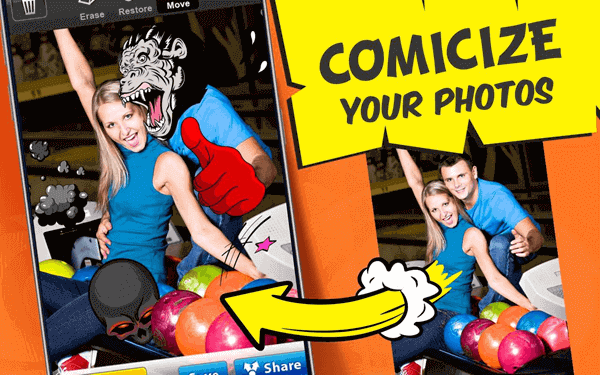 Props is an Android app that makes your picture a smooth drawing. It has numerous funny caps, glasses, hairstyles and accessories to make your cartoon images unique and funky. You can also add text to the photo by using the text tool to explain something in your image.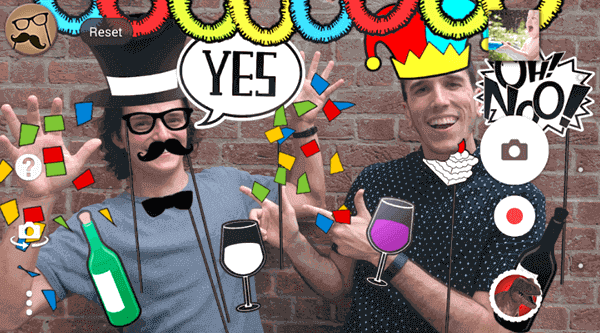 It is certainly one of the best apps to create interesting and funny images from your pictures. By using this feature, you can also transform photographs into oil paintings, pencil sketches, and colored drawings.
This camera app has many apps, such as the use of your phone flashlight, switching between front and back cameras, and so on. In addition, with the toolset of this app, you can easily adjust the brightness, contrast, hue, saturation, etc. You can easily share the images with your friends and family members via social media channels after editing the images.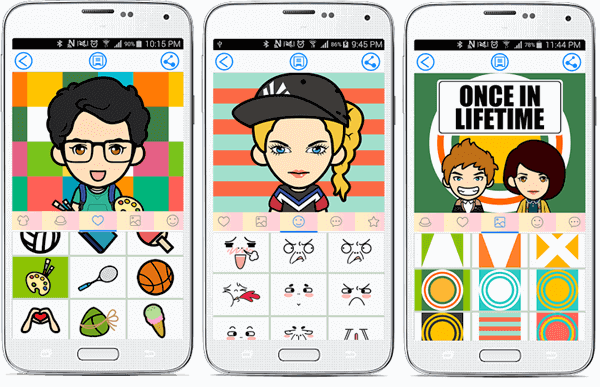 Conclusion
Here are therefore the best photos to cartoon apps that help you to become cartoons and turn photos into animated diagrams. All of them are free to download and can be downloaded from the Play Store. You can use each and find the best one for your needs. After knowing how to turn your photos into drawings, make your life much more interesting, and frame your images in a unique way that makes them special.