Because of the different malware attacks and data breaches, more people and enterprises are migrating and securing their data on the cloud.
Cloud storage is a service model where data is transferred and stored on remote storage systems, where it is maintained, managed, backed up, and made available to users over a network (usually the internet). Users typically pay for their cloud data storage on a per-consumption, monthly rate. Although the per-gigabyte cost has been hugely driven down, cloud storage providers have added operating expenses that can make the technology costs much more just to use.
The security of cloud storage services continues to be a massive concern among users. Service providers have tried to distance those fears by increasing and improving the security features by combining multifactor authentication, data encryption, and setting up better physical security into their services.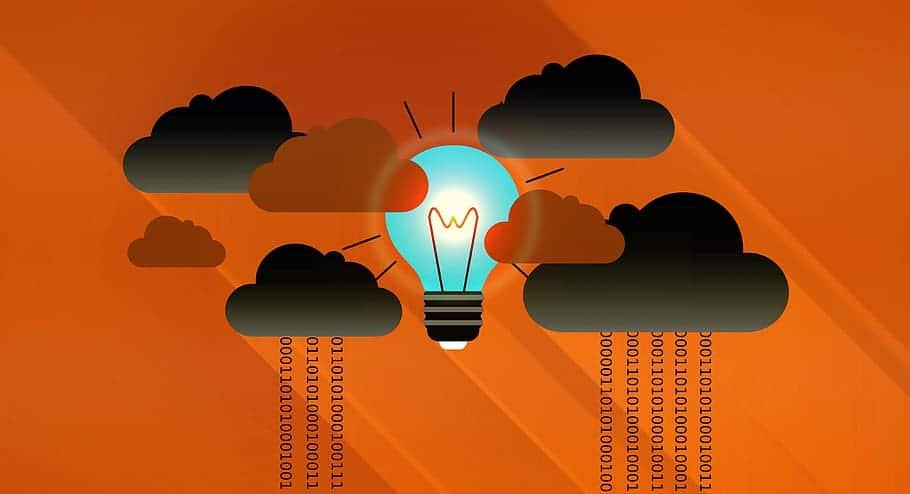 What is Privileged Access Controls?
Privileged Access Management enforces the least privileged policies. It also gives power to organizations to reduce the threat level of security-attacks and data-breaches.
Privileged Access Management (PAM), also known as Privileged Session Management or Privileged Account Management, is privileged security provides the power to protect all your data and IT systems.
PAM acts like a vault that protects your data and networks. With privileged user management, all users can only access the data required for their work. IT teams set these restrictions. It prevents users from accessing other systems & information.
For example, a business might have several employees with administrator access to a Microsoft Exchange Server. Setting up email security protocols is achieved through administrator controls. Only administrators can delete an email account and set up a new email account.
But now new cyber threats are emerging that are trying to access your data in the cloud, and hackers are doing it through privileged access controls.  But only 7% of businesses have excellent visibility of all critical data. 58% say they only have slight control. 84% of all organizations say traditional security solutions do not always work in cloud environments. In 2018, around 73% of security personnel said that there is a lack of implementation of privileged accounts security solutions. By 2025, the customer's fault will account for at least 99% of security failures in the cloud.
How Hackers can Hack Cloud Storage?
Shared accounts
Looking to cut corners and make things very simpler, IT admins often re-use the same password across many systems and among various administrators. It's convenient for the IT staff. However, if a hacker or malicious person can get hold of this shared password, they just gained access to systems throughout the network.
Password Violations on the Cloud
Computer-security experts agree that the easiest way for hackers to gain access to cloud-data is through a compromised corporate system password, as was displayed by the 2017 hack of Anthem, a renowned insurance provider in the US. The cyber attackers used the password information of a system administrator to run a database query, then uploaded all the information gathered to cloud storage. The data breach affected more than 80 million customers whose data got extracted using a cloud-based file sharing service.
One of the more natural ways to make access difficult for hackers is by upgrading the protection that your password provides. Generating different passwords for each account makes it much more difficult for a hacker to guess & borrow a password from a separate account.
Another form of protection, two-factor authentication, can feel like a big hassle but makes the verification process more stringent. This process involves a secondary-passcode being sent via a text message or email, complicating a hackers' efforts to access cloud-data even if they have obtained a user's password.
Social exploits
A seemingly harmless email might be a cleverly crafted work of a dangerous hacker. A privileged user inside a corporate network who clicks the wrong link might unknowingly be giving a hacker elevated rights into the system. Similarly, a talented hacker might be able to convince an unsuspecting user into revealing his password.
How to Make Your Cloud Storage Secure?
Back-Up Data Locally
When it comes to managing data, it is always to have a backup for your data. Generally speaking, it is good practice to create electronic copies for any of your data so you can use them even when the original is lost or has been corrupted. There are several cloud storage services available today. You can also set up some cloud accounts for backup purposes.
If you have some data in the cloud, you should also manually back up your data in an external physical storage drive or devices, like a hard disk or a thumb drive. It also allows you to access the information when you have poor or no Internet connection.
Choose Your Cloud Provider with Care
Any external cloud provider on your shortlist should be recommended by peers, approved by very trusted experienced companies, and very knowledgeable within your industry. Look for a tailored approach rather than a one-size-fits-all strategy, and consider how your needs and volume may change over time. Vet startups carefully. Not all startups can continue to deliver the results you want as you scale your company.
Avoid Storing Sensitive Information
Real privacy on the internet is a hard thing to come by. Even the most-guarded systems can be hacked. So you shouldn't store sensitive files in the cloud. Identity theft is rising, and you need to apply layers upon layers of physical and digital security protocol to ensure your privacy. If you don't need the file frequently, it's best not to put it in cloud storage.
Keep only those files that you need to access frequently. Try to avoid putting up files containing passwords and PII (Personally Identifiable Information). Examples of PII are credit card numbers, national identification number, home address, and the like.
If you must include this information in your files, make sure to encrypt them before you upload them.
Conclusion: We Don't Have to Be Afraid of the Cloud
Cloud servers are secure platforms of storage. The primary security features that are easily activated when you log in are more than enough to protect your data. But if one gets lax and does not enable the systems that have been set up in place to protect you, then the security measures and protocols will not kick in and protect your data. Your mindset and default should always be about keeping your networks secure from hackers. Just because there are cyberattacks, doesn't mean we shouldn't stop using the cloud, it just means we need much more reliable security protocols, and The benefits of the cloud far outweigh the liabilities.
Image source: Source link 1, Source link 2