Computer security, with the risk of financial harm, loss of data and damage to the hardware, can be such a serious business that it can be a nice change to scam. This is the case with an email scam that claims that Google has given you $2.5 million as part of a gift for being a loyal user of Google's services.
Now, this isn't to say that people won't fall for such a ridiculous scam and send their personal information to the phishers, but perhaps this article will help you see it as a scam and give you a laugh.
Powered by Google
This scam takes the form of an email containing "Google-powered" item saying, "You have been chosen a winner to use Google services."
To add legitimacy it also sends you this email on behalf of Google's CEO Larry Page by a Managing Director.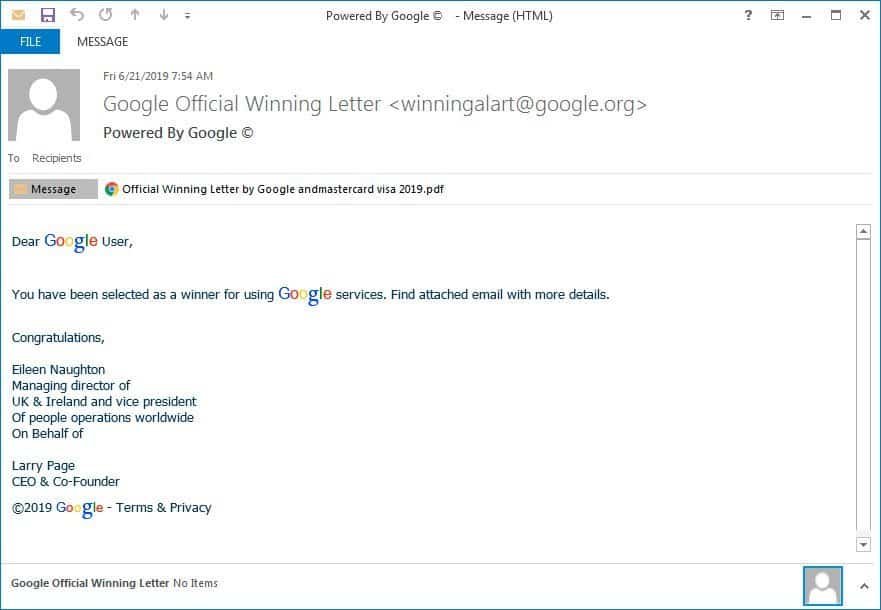 Powered by Google Scam Email
Attached to this e-mail is a "MasterCard Visa 2019.pdf Official Winning Letter." This attachment states that a Google Visa / MasterCard (GVMC) award of $2,500,000! has been won by you!
All you have to do to claim your prize is complete the claim form and return it. Once the scammers receive them, they will follow up with additional emails, which I suppose will include your banking details, social security number and any other details they scan.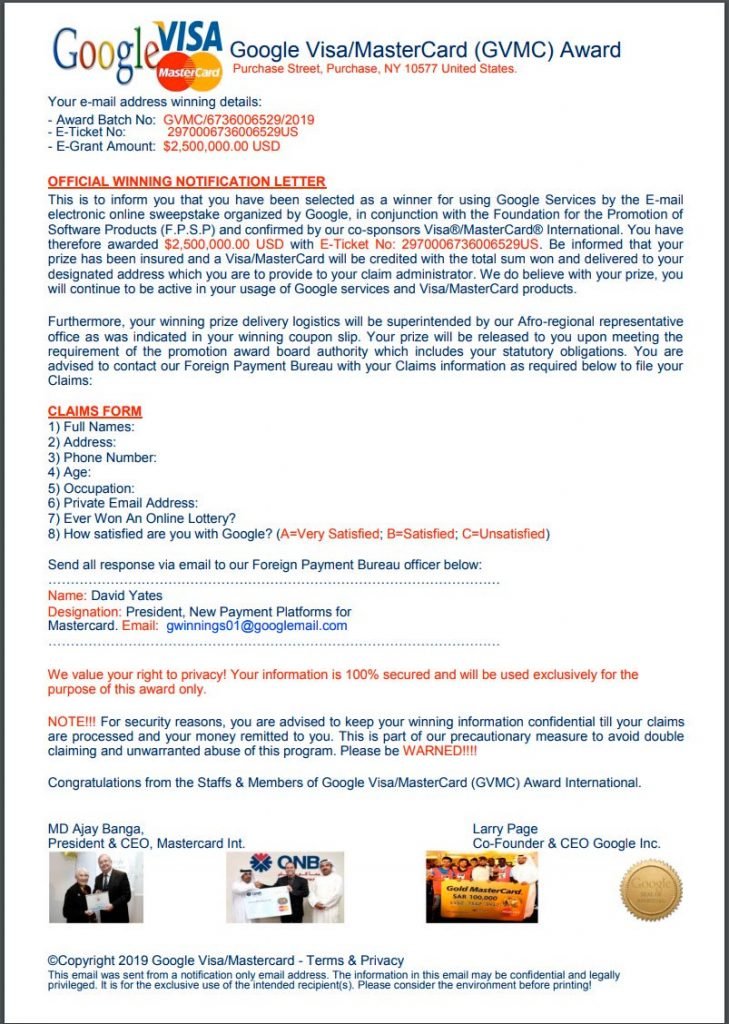 Scam Attachment (Click to Enlarge)
It is natural that any e-mail that says you have won money should be seen as a scam, and that no information should be sent or replied to the scammers.
Keep it Green!

Consider the environment before printing!
I'm a big environmental fan, so I've been very happy to see the scammers are too! I know it because they ask you "Take account of the environment before printing" at the end of the attachment.
Go green and stay clean! Phishers must also live here!