A new survey found that young investors see cryptocurrencies as their tickets to riches. The wealth management industry might need to make some changes to cater to these crypto-focused wealth seekers.
Cryptocurrency is the hottest new investment out there for one good reason: it seems to be an arena that is minting new millionaires by the day. And, it's no surprise that more investors, especially younger ones, are flocking to the space dreaming about building wealth quickly and effortlessly. Gen Z investors, in particular, have a strong belief that their crypto investments will make them millionaires, according to a recent study from Engine Insights.
The study done by the research and data analytics firm discovered that nearly two-thirds, 59%, of Gen Z think that they can become millionaires by investing in cryptocurrency. The survey is based on the responses of 1,027 adults 18 years old and older.
With millennial investors becoming millionaires from the crypto economy and Gen Z investors planning to follow the example of their older peers, cryptocurrencies are likely to remain central to these generations' investing in the coming year.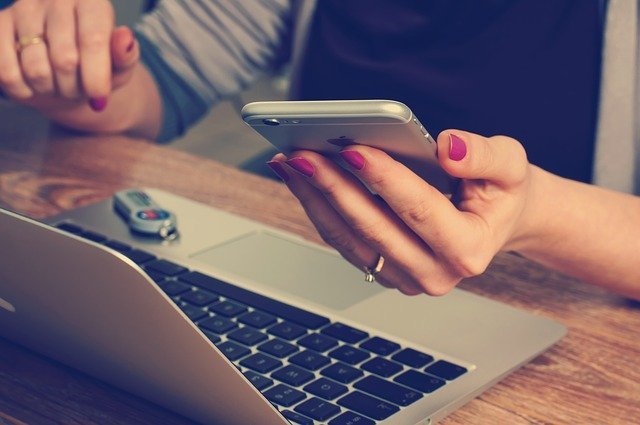 Gen Z investors joining the Cryptoland to build wealth
Not even the COVID-19 pandemic stopped the spread of investors who multiplied their crypto investments. Even during a global health crisis, digital coins, including altcoins, have produced some eye-watering returns in the past couple of years. So, it's no surprise that Gen Z investors aspire to see their crypto investments grow and make them millionaires. 
Born between 1997 and 2012, the individuals from the Gen Z generation make the most diverse generation in US history. They are more diverse than any other previous generation in terms of race, ethnicity, and sexual orientation. Broadly speaking, the Gen Zers are all about progression. And, this also reflects in their openness towards digital asset investments rather than more traditional assets that show less volatility.
But, Gen Z investors' interest in building wealth so early in their life is not random. This is a generation that feels like everything financial is harder for them than it was for their older peers in their youth. From the rising costs to college education costs, and the weakening of fiat money, a topic that dominates the headlines, Gen Z individuals have a hard time staying on top of their finances and building a secure financial future without taking some risks that will bring them a quick fix or return.
Another reason why Gen Z investors are so willing to take risks in Cryptoland to build wealth is related to their older peers' success in this sphere. More precisely, Millennial investors have found great financial success with digital coins. Data shows that about half of millennial millionaires, about 47% of them, have at least 25% of their wealth in crypto coins.
The headlines often present the stories of Millennials who joined the crypto sphere years ago with small stakes from their income and have become self-made millionaires, all thanks to the returns of digital coins that have vastly outperformed stocks and other traditional assets. Seeing the wealth-building stories of their older peers have made young investors from the Gen Z generation have more trust in digital assets and their ability to bring high returns.
The study from Engine Insights also found that Gen Z respondents were three times more likely to invest in digital assets compared to investors from the Baby Boom generation if they were offered $2,000 to invest. One reason for that is the fact that Gen Zers are also twice more likely to consider virtual coins a "legit currency." This finding only underlines the obvious: there's a cast generational schism in investing and wealth creation.
Older generations of millionaires are more skeptical of crypto assets
While young investors from the Millennial and Gen Z generation put their faith (and money) into cryptocurrency to build wealth, older generations seem to be more skeptical about believing and investing in crypto.
Compared to older generations, Gen Z and Millennial investors have a greater acceptance and comfort with all things that are digital. So, it's no surprise that they are also more comfortable with crypto investments as opposed to more traditional options.
Even since the beginning of the crypto area, younger investors were the ones to look for cryptocurrency forex brokers and jump on the crypto wave early. These young individuals with some spare money to invest were more intellectually engaged with the idea of digital money that can help them gain profit, even if the concept was new and no one knew for sure how the market would work. In contrast, older investors were broadly wondering whether digital coins are truly legit. 
Data from an online Millionaire Survey found that older millionaires are less likely to see digital coins as "legit" and invest in them. More precisely, 83% of US millionaires have none of their wealth in crypto. Only 1 in 10 of them keep more than 10% of their wealth in digital assets. What's more, the same survey found that none of the millionaires from the Baby Boomer and older generations has over 10% of their wealth in crypto.
Wrapping up
Gen Z investors follow their older peers from the Millennial generation in building wealth and fixing their difficult financial times through crypto investments. They are more comfortable with technology and the volatility of the crypto sphere compared to their much older peers.
The importance of crypto among young investors is expected to shift the wealth management industry as well. Private banks, brokers, and wealth management firms are expected to make some changes to cater to the new, crypto-heavy clientele. In the following years, it's very likely that the key to attracting the next generation of rich clients will be more about crypto and less about the traditional stocks, bonds, private equity, and hedge funds.