Overview
Netmarble is one of the most famous android gaming developer company. Netmarble famous titles are Seven Knights, Knights Chronicle, Lineage 2: Revolution, etc. "A3: Still Alive" is also one of the games developed by Netmarble. The game features a lot of new stuff, including Battle Royale and Character Classes.
You can engage in 100 vs. 100 battles to show your skill but watch out for the effect that can turn your allies into your enemies. The game also features Soul Linkers, which help you during your battles. There are more than 270 different kinds of Soul Linkers sorted into three different types. You can choose any Soul Linker you want according to your situation. Three types are ATK, SUPP, and DEF.
You can also join guilds or make your guild. Guild provides you options to play with your friends and family and engage in Guild Specific battles to earn massive rewards. You will be up against other guilds, so make sure to get stronger as soon as possible. Participate in the Festival mode in your guild hall and guild exclusive raids to unlock chests and earn rewards.
The best thing about A3: Still Alive is that it's a combination of MMORPG and Battle Royale games. You don't have to download and play two separate games because you are into MMORPG and Battle Royale game. Download A3: Still Alive and enjoy both types at once place. MMORPG and Battle Royale games shine when you play them on a bigger screen. To play on a bigger screen, you will need to download games on PC, which you can easily do by using an android emulator.
Android emulator allows you to play high-performance mobile games on Pc/Laptop without any lag or issue. LDPlayer is one of the trending android emulators. It's free and easy to use. LDPlayer's classic look and easy to use UI system has made it a lot easier to play mobile games on PC.
Why choose LDPlayer to play A3: Still Alive on PC?
"A3: Still Alive" is a combination of Battle Royale and MMORPG games, and as you might know, how easy it becomes when you play MMORPG and Battle Royale games on PC. In short, you can say that A3: Still Alive emulator is best to play on PC as compare to mobile.
LDPlayer has every feature you can find in any other emulator and more. The achievements LDPlayer has achieved in the past few years make it the best emulator for A3: Still Alive. LDPlayer is the first-ever emulator to introduce three major stores in one place, including Uptodown App Store, Google Play Store, and LD Store.
The best part is that each store has almost every mobile games, software, eBooks, and other apps available to download with just a few taps. Not only this, but LDPlayer is also the first-ever android emulator to run PUBG Mobile within a week of its release. LDPlayer has achieved more than any other emulator, and that is why you can say that this is also good for A3: Still Alive emulator.
LDPlayer's features include the option to play one game with four different accounts, which are known as Multi-Instance. You can log in with four of your accounts and play four accounts simultaneously without any lag or heating issues.
LDPlayer also has built-in features like Recorder, Screenshot option, APK Installer, and much more. We all know how perfect built-in apps are, so it's a big advantage that you are getting all the necessary tools at once place. LDPlayer also provides you with smart keymapping, 120 FPS, high Graphics, etc.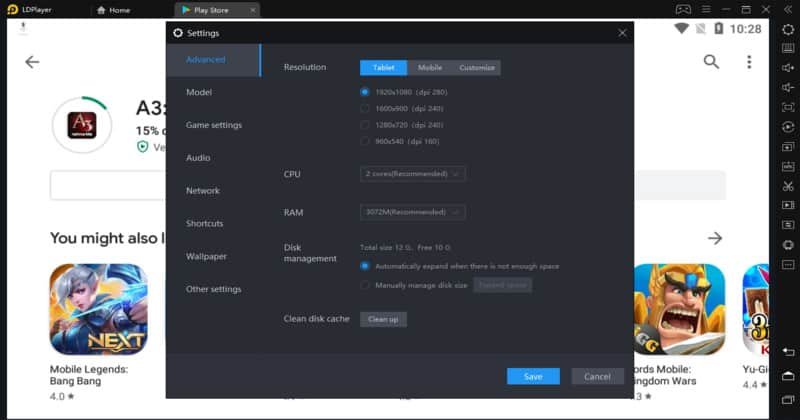 How to download/play A3: Still Alive on PC?
The process to download A3: Still Alive on PC is quite simple and straightforward. Follow the given procedure:
Go to LDPlayer's Official website and download the latest version on your Laptop/PC.
Install LDPlayer on your PC/Laptop and launch it.
Add your Gmail Account (if required). If you don't have a Gmail account, create it, and log in with it.
Go to the search bar and search and download A3: Still Alive on PC.
Enjoy the game.
The other way to download A3: Still Alive Emulator is:
Download the APK file from LDPlayer's website or any other website.
Launch LDPlayer and use the APK Installer feature to install the APK file on your Pc and enjoy the uninterrupted gaming sessions.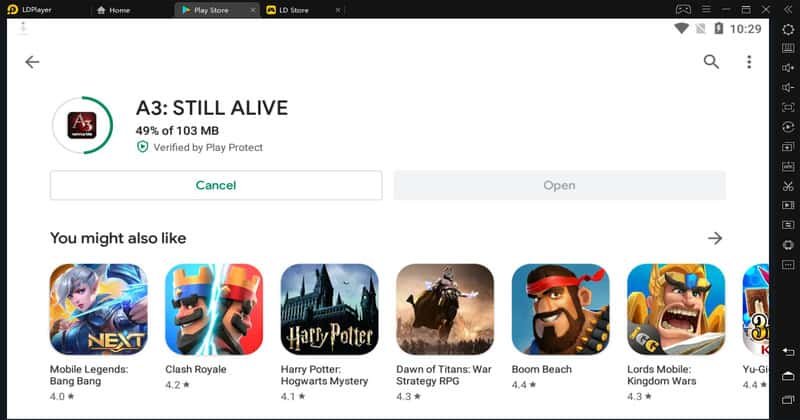 Conclusion:
The best choice to play A3: Still Alive on PC is the LDPlayer emulator. LDPlayer emulator isn't just famous for its features and achievement; it's famous for its 24/7 support team, which solves your issues (if found) as soon as possible, and the procedure is all humane. You will interact with humans so you can expect good service.
LDPlayer isn't a new emulator in the market; it's been there, and some even say it has beaten BlueStacks and other android emulators with its new and unique features.