YouTube is one of the most widely used video-sharing platforms across the globe. Videos in all possible genres, languages, and categories can be found at this one-stop destination. In addition to the quality content, it's excellent and crisp editing that makes the videos rule the YouTube platform. So, if you too have some ideas in mind for creating YouTube videos, this article will be a good and helpful read.
Though there is no dearth of YouTube editing software promising excellent results, not all stand up to their claims. Trying and testing each of them is practically impossible, and here we come to your rescue. In this topic, we will let you know about one of the best and most excellent video editing software- Wondershare Filmora which is not only excellent in its features but also simple and hassle-free to use. So, stay with us till the end and learn more details.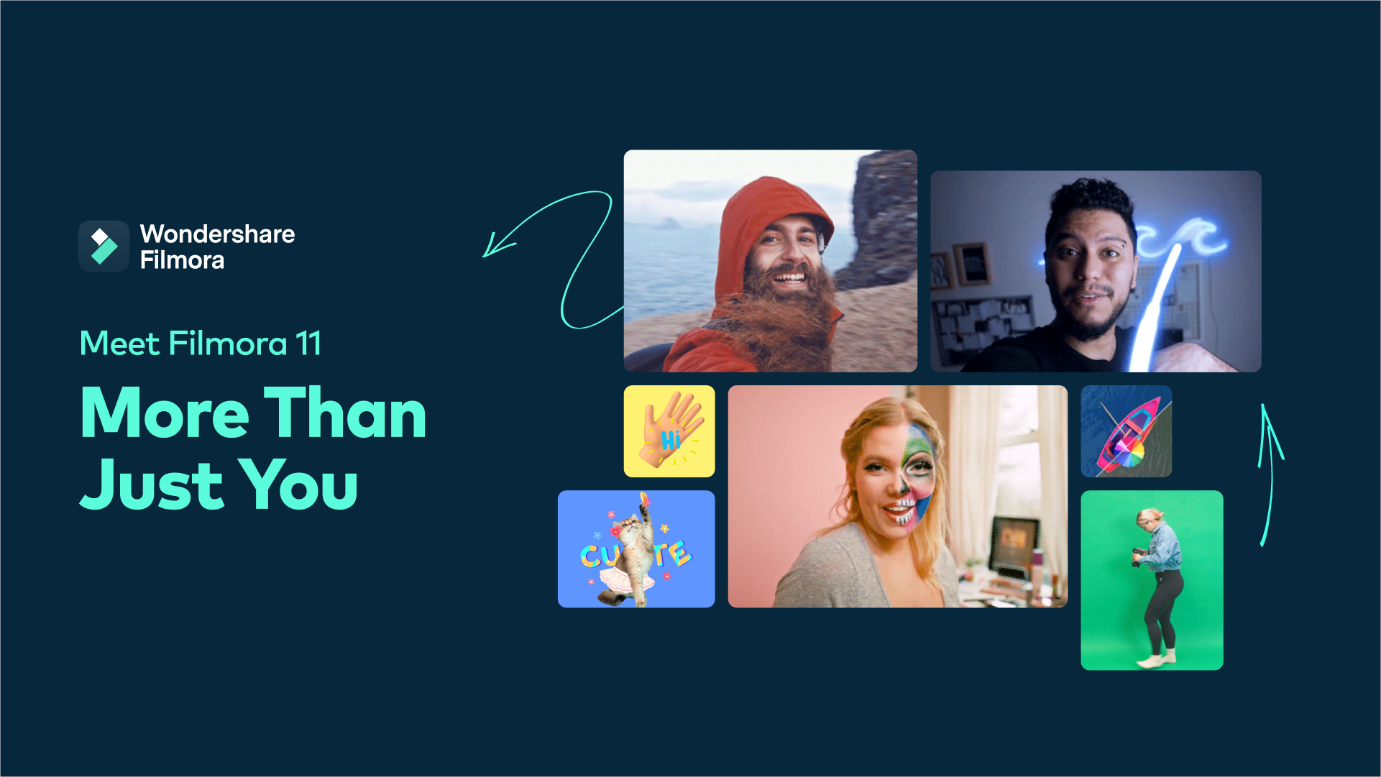 Part 1. Wondershare Filmora Overview
Filmora Video Editor, developed by Wondershare, can work on both Windows and Mac devices. Once the software is installed on your system, you are all set to play your creativity with the videos without any restrictions.
The simple drag-and-drop feature makes the media file movement and management quick as well as easy. All popular video file formats are supported by Filmora and the editing processing is user-friendly. The tool also comes in with a huge collection of media library that can be used for adding quality and trendy content.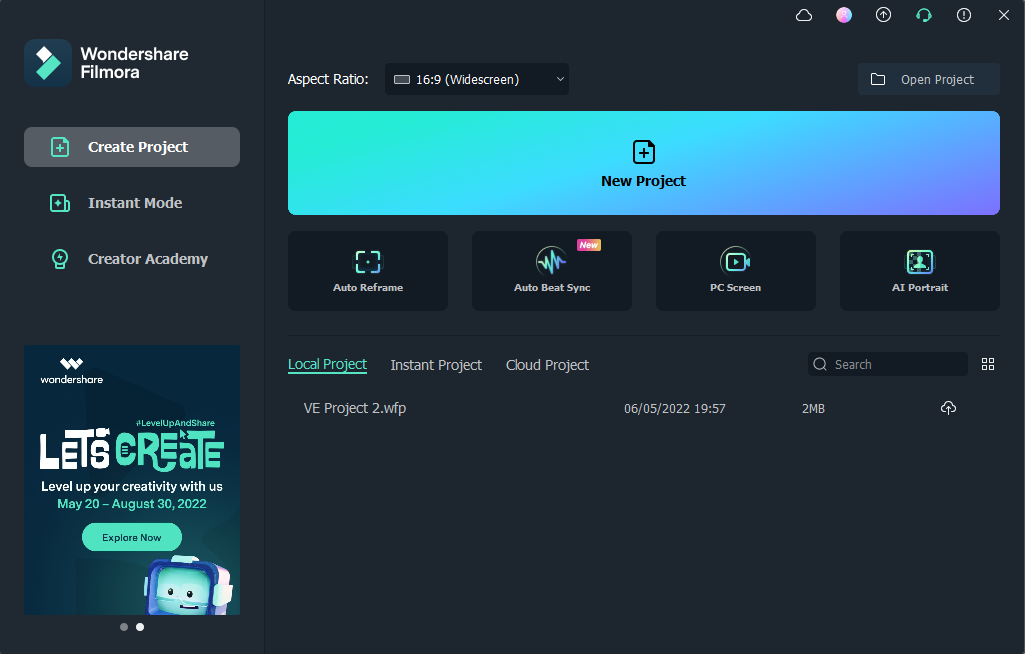 Part 2. Some Basic Features
Filmora provides basic as well as advanced features for both beginners and professionals. You can easily perform basic functions like crop videos, cut, trim, splitting screen, adding picture-in-picture, and mode. Functions like Green Screen, AI Portrait, screen recorder, and others further help in taking your creativity to a whole new level.
When you are running short of footage or not having the right ones, Wondershare Filmstock is there to rescue you with its excellent and huge library of resources which includes images, videos, music, GIFs, effects, graphics, and more.
Once the video is created and edited using this YouTube video editor, you can easily upload it directly to your YouTube account through several supported devices. If needed, the video files can also be burned to a DVD or saved as an ISO image for later use. Filmora allows you to export your created videos in an array of formats including AVI, VOB, 3GP, MKV, WMV, and more.
Part 3. Advanced Features
In this part of the software, we will detail some of the major and advanced features of the software in detail, so that you will know what makes this tool popular among the users and also different from the others available. Check out how you can edit videos like a pro.
Huge collection of video effects
To make your YouTube videos stand out from the rest, the video effects collection of Filmora will just be apt. One of the latest additions to the category is the plugins from Boris FX who is an award-winning developer. The plugins include customized Continuum Units offering excellent visual effects and an array of preset effects.
Another interesting feature is the collection of 5NewBlue effects where each of the effects comes with presets.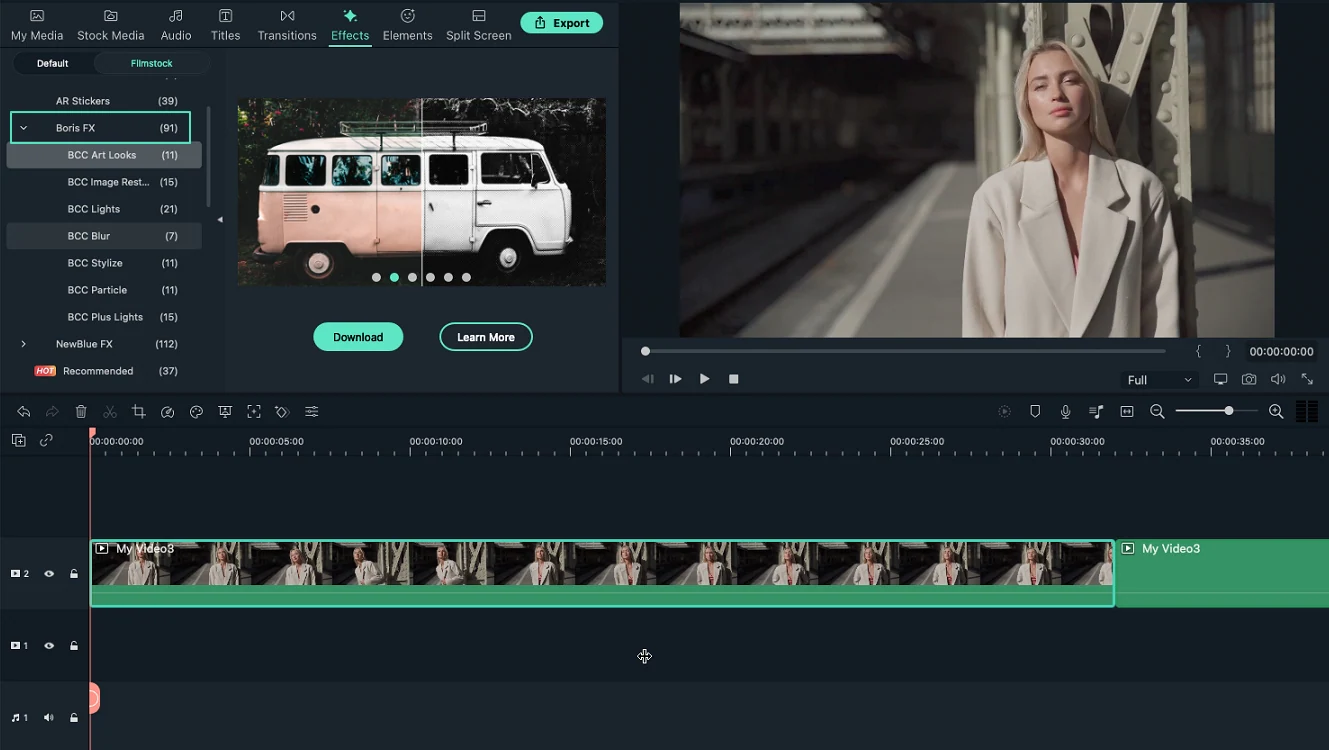 Mask and Blend
The masking and blending feature of the tool will help you to further enhance your videos, you can create a mask layer for hiding, duplicating, revealing, or modifying the file and this mask can be created in any desired shape for adjusting the place, width, height, as well as the feather effect.
By blending, multiple clips can be joined together creatively.
Speed Ramping
Creating cinematic videos is quite in these days and the Speed Ramping feature of the software is just the right tool for the same. Using the feature, you can slow down as well as speed up your video with better keyframe control. The tool also comes with 6 preset speed ramping effects that will make your videos look professional. If needed, you can even customize your speed ramping effect and maintain the audio pitch during the process.
Instant Mode
For the ones who do not have experience in editing and looking for a quick fix, the Instant Mode of the software will work as a great feature. Presently, this feature is available only for the Windows system. In Instant Mode, you simply need to add your media file and the rest will be taken care of by the tool for creating your desired video. There are over 100 templates to choose from that along with the AI algorithm of the tool will find out the highlighted part of the footage. So, even if you do not possess any skills or editing experience, you can create professional-looking videos using the software.
Audio Edit: Speech-to-text and Text Speech
Audio effects are another highlight feature of the software where speech-to-text and text to speech can be converted smoothly.
The Speech to Text (STT) feature allows transcripting the voices to subtitles in just a single click and automatically. The software use industry-leading algorithms for this task to maintain accuracy. The transcribing feature of the software is supported in 16 languages.
The Text to Speech (TTS) feature helps in enriching your videos by converting the text files to voiceover. The tool also offers you to choose from 10 different voices between male and female and also customize your preferences.
Green Screen
When the background of the footage needs to be changed, the Green Screen feature is an excellent choice. Without any hassles, in just a single click you can remove or add an interesting background to add that drama to your footage.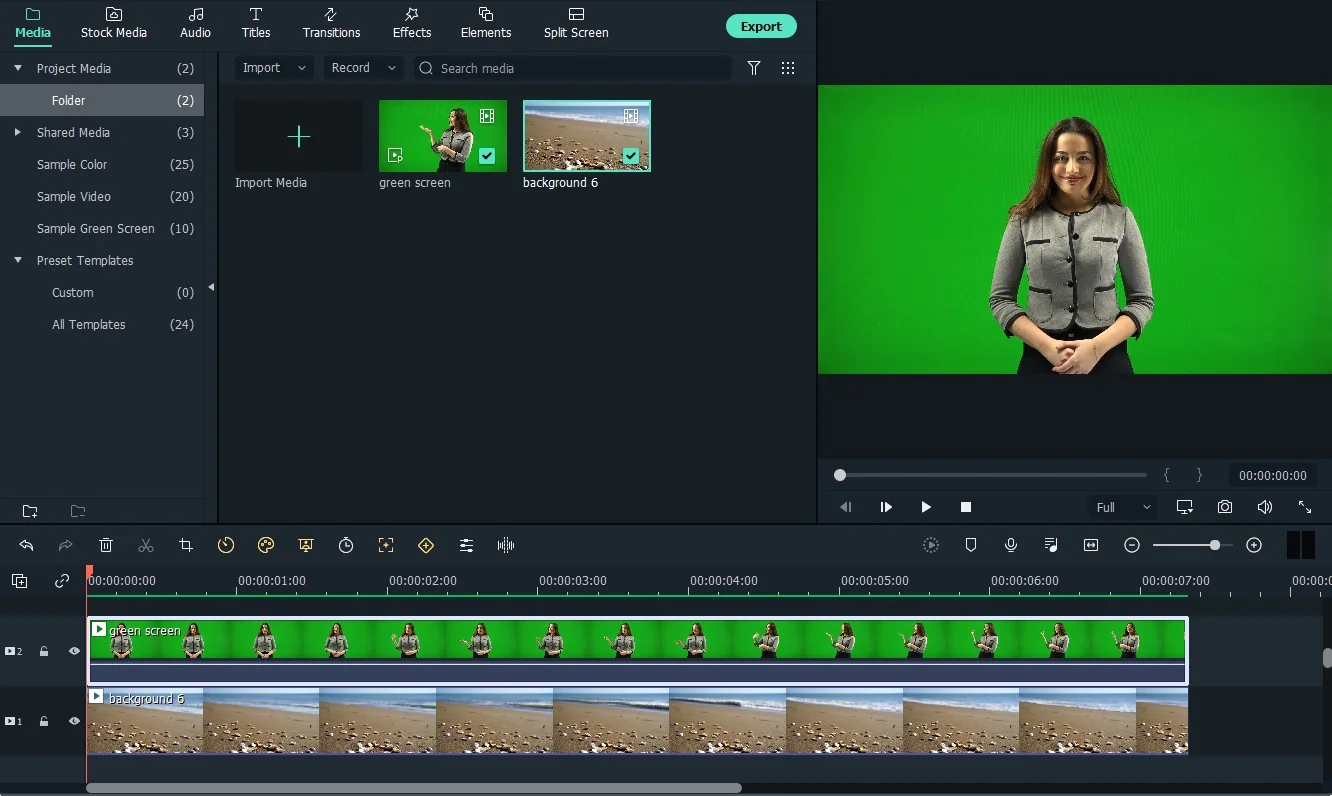 AI Portrait
Using the AI Portrait feature of the tool, the background from the footage can be removed accurately moreover there are more than 70 AI portrait effects as well as stickers available that can be added automatically by recognizing the face.
Part 4. Wondershare Filmora Pricing Plans
There is also a free trial version of the software that will let you get a feel of the tool and its functioning. The free version supports limited features and has restrictions and limitations.
Wondershare Filmora has different plans suitable for Individuals, Team & Businesses, Educational, and as Bundles. The pricing for Windows and Mac systems are different and can be checked on the Wondershare Filmora Pricing page.
Part 5. Verdict
Considering the features, ease of use, and quick processing, Wondershare Filmora can be considered one of the best YouTube editing software. The tool will let you create videos for YouTube as well as other platforms like a pro and that too in an effortless manner. If you are falling short of footage, the huge stock library is there to add quality content to your videos.
So, download the software on your system and unleash your creativity to create a video like a pro.