Digitization of business processes involves the use of the right software to boost the performance of your tasks. Whether it's in your human resource department, manufacturing section, or procurement office, the use of technology can help in boosting the productivity of your business. In the same token, you can digitize the training of your sales representatives.
For your new sales personnel, they may have initial challenges about knowing the ins and outs of your products and the target customers. As a result, you may need sales training software to help your sales team gain the knowledge and best practices required for new sales employees. Additionally, you can use this software to test and improve their selling skills.
If you're planning to purchase sales coaching software for your business, this article presents you with a step-by-step process of choosing one.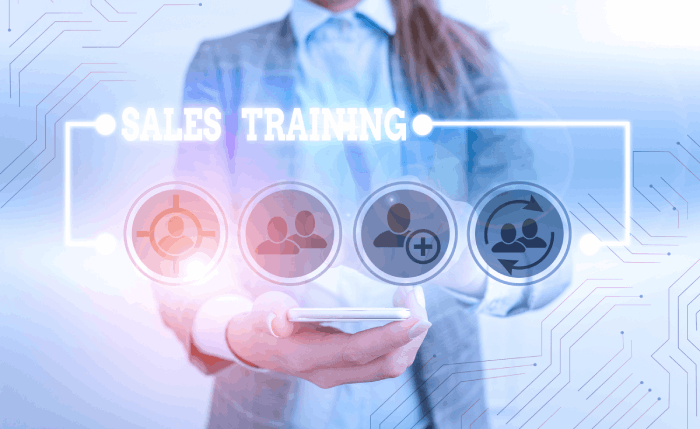 Identify Participants
Foremost, you have to single out the sales stakeholders from within your business. Let the selected team know the goals and strategies of your organization since they'll be working closely with the software provider to develop efficient training solutions and courses.
Search For Leading Sales Training Companies
After putting together a team of leaders and managers to trailblaze the process, research the top-rated agencies dealing with sales training software. Look for the following in identified companies:
The scope of the training modules offered
Delivery strategies and innovation
Authority in the field and thought leadership.
Relevance and quality of training topics
Other areas of interest may include:
Experience: Time spent in the industry is critical for the success of a sales training provider. Expect that a company with many years of experience has had time to refine its strategies and concepts for maximum results.
Customization Abilities: Every business is unique and would require a different software from another. Ensure that the company you hire can customize your selling situations, language, and case studies to reflect your business.
Assessments: Short exams are key in determining the strengths of your trainees. Software that gives quizzes helps improve the general effectiveness of the training program.
Coaching Reinforcement: Your choice of sales training application ought to have a well-defined program that's interactive, engaging, and is easy for your sales processes.
Continuity Mentoring: The program offered should be able to facilitate the sales management to upskill the employees once the training is over.
Visionary: Sales is a dynamically changing field. Thus, get a company with thought-leadership resources and training solutions. Moreover, your sales training provider should be able to evolve and be up-to-date with current sales trends.
Interview Select Providers For The Best Fit
Once you've trimmed down the list of potential sales training software providers, you need to now conduct a further check for each of the providers. This should help you know which organization has the best software that'd satisfy your business sales training needs.
Be observant in the course of the conversations to know how each of the software on offer will boost the effectiveness of sales in your organization. You may try yourself in the buyer's position to have a feel of how the customers might be impacted by the knowledge gained by the sales team.
You can use the following list of questions to interview your potential software providers concerning the sales training software:
Can I see your training software before I commit?  This question is geared to you having a look into the training courses before you can commit to buying the software. Regardless of whether you visited the organization physically, or you're having an online communication, you should be given a tour through the software to see whether or not it meets your organization's needs.
How can you customize your software for my business? A successful software ought to be tailored to cover your specific business challenges, industry culture, and selling scenarios. A customized software program will include relevant case studies that participants can identify with. This means that they're in a position to employ the new skills in their sales efforts.
How is your software different from others? From the response of your interviewees, you may see which software handles your business challenges well. Moreover, you may get software that goes beyond your needs. This means it'll boost your sales training and effectiveness beyond your expectations.
Who are your customers? Reputable sales training software providers deal with leading companies in the industry. You may ask for the names of their clients and contact them to know how the software has helped them. Software that didn't help a client will receive negative feedback.
Wrapping Up
The effectiveness of any software lies in its ability to meet the needs of your business and instill best practices in your sales team. This is also the case with sales training software. When looking for sales training software, establish a team from your sales department and other departments to help you identify the most suitable software for your sales labor development ambitions. Finally, have a list of software providers you should interview to see who meets your training needs.