All right, you want to Hack Instagram. You're already visiting some Instagram websites but don't see results.
You can't automatically hack an Instagram account. You can't do that. So you have to be patient and practice hacking accounts.
When you finish reading this article, you can see how Hackers hack Instagram account. You have to play tricks with technology in real hacking.
If in Instagram Hacking, you do some searching. I decided to try a website in this article, showing you that you cannot hack the Instagram account automatically.
Disclaimer:
Please be aware that the instagram hack is illegal unless you have permission from the account owner and the parties involved. This post should be used to help the public understand how hackers gain access to your instagram passwords (although designed as a safety tool). The CybersGuards team shall not be held responsible if any criminal charges are brought against any person who misuses the information on this website to violate the law.
You will visit websites/apps claiming to hack in seconds, etc.
This is the screenshot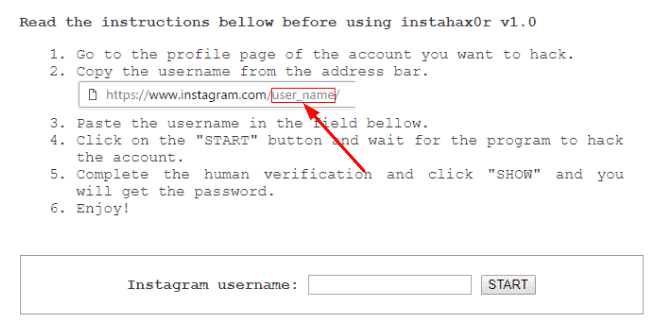 Here is the proof that we can't hack instagram automatically using any tools.
The real ways here are.
Using Phishing
Social Engineering Skills
With keyloggers or spy apps
By hacking Facebook account
Creating Fake instagram account
In this article, I will explain one by one in brief.
Using Phishing is an old way to hack online accounts, but Phishing still works.
Phishing is one the most famous method that always works. Create a fake login page that looks like the original login page in this hacker.
I mean to sign in, log in username and password, and click Log-in when someone signs on this page. Its username and password are redirected to a different website in File and person.
This is a case in point for Instagram phishing.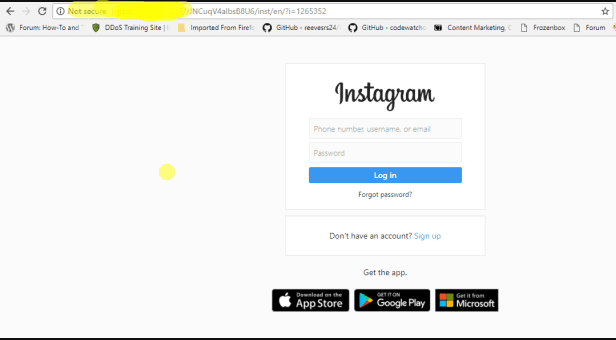 It looks exactly similar to the instagram login page; since the UI is the same as the instagram website, users mostly never notice the url.
How to create Instagram phishing?
Login to your account When you log in to your account, this is how you can log in to z-shadow.co.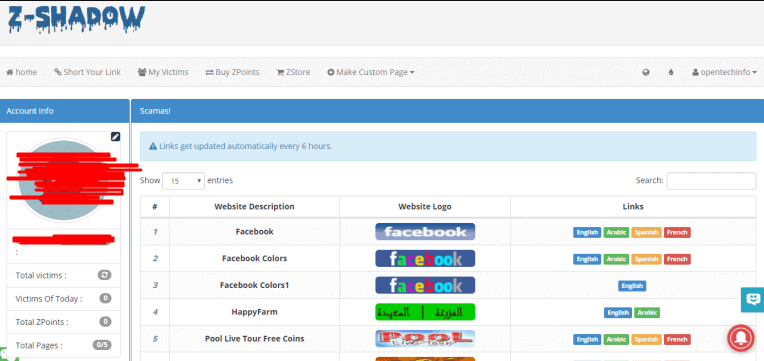 Scroll down on the page and click on page 3 on pagination, where you can see the instagram logo with the link; just copy and paste on a new tab in your browser window.
If anybody logs in here, by logging on to your account, you can see passwords in z-shadow, then click on My Victim.
It is simple: If your victim's login, they will get their password; they will only be asked to send a link.
Bonus Tip: Some users complain about sending an Instagram victim link. Use TinyURL to shorten your url for a simple solution.
Some people use Instagram's Facebook login so that you can make the fake Facebook login page with this page.

Using keylogger or spy apps 
Another great way to get to Instagram
A keylogger is a software or application that records the activity of the same keyboard means that each type of character victim is saved to the file.

So when you log into your account for your victim. The username and password will be saved.

This requires you to install software on a victim's computer. I recommend using ikeymonitor to use the keylogger 

ardamax For Android

 / iPhone.

It records all, and again and again, you needed physical access to the device. Then, the results will be sent online.

Go to ikeymonitor for this and register for a new account. This keylogger is paid and can be used free of charge for 3 days.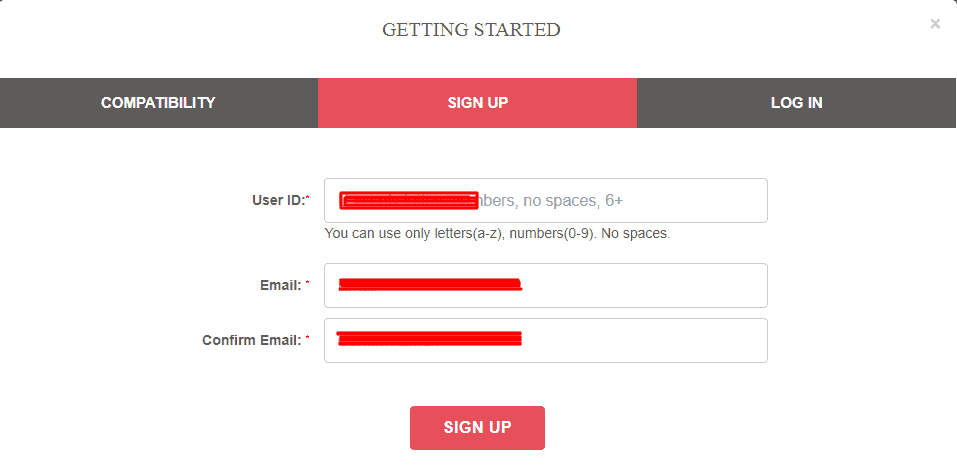 Continue with the instruction on the installation wizard , it usually depends on the way you wanna hack through devices, os etc.,
I am just going with android
Download this to your victim phone and install it. The installation is very simple. The license key you receive in your mailbox will be requested.
After successful installation, you don't know how to log in and then use this link for help. I open my WhatsApp, and here are the results, type a few random words.
So you can not only capture information on Instagram and other apps.
Tip: Uninstall the InStagram app on your victim's phone if you only want the password to be uninstalled. The Instagram account (or clear application data) is logged in.
Instagram social engineering skills
Faculties of social engineering not only do 50 percent work in real-world hacking.

In principle, your victims ' behavior is social engineering. For example, many people put their name, mobile girlfriend name number into their password.

Many people don't believe I need the password to Guess. So, no, this isn't it. You established a phishing link in the first method.

How are you going to send the victim to log into his account? Social technology plays a part in this. You can send a message that will give you a free recharge etc.

Another instance Do you know that you could spoof calls? You can turn the number into anything, I mean. By your number, you can even call someone. Yes, this can be done.

This spoof card website works perfectly for spoofing calls. However, it is paid and illegal in many countries, such as India.

I hope you understand the skills of social engineering.

Most of you have opened a link between your Instagram account and Facebook. Having your Facebook account

You can easily open your Instagram account if you hack that person's Facebook account.

Facebook Hacking is like an Instagram account. I've already published an article on Facebook hacking.
Fake Instagram App creation
You're already reading about building a fake login page. So why not create a fake Instagram application such as the original? To do this, you need to learn the development of Android applications, and it is not easy to learn if you know your victim logs into the fake app.
Conclusion 
I hope that from this article you have learned something new. Let me know by comments if you have any problems; I'll be happy to assist you. However, I can't hack your Facebook account.
I read an article about how to hack Instagram with a brute force attack before publishing this article.
Guys that are not going to work. Updates are launching every day.
Instagram is a very large enterprise how its user takes it seriously. So don't waste your time on outdated things.