Phishing scammers have started to spread malware or ransom scams to President Trump and vice president Mike Pence.
Threatening actors seek to represent the White House in phishing emails discovered by email protection company Inky, which sends Coronavirus recommendations on behalf of President Trump.
These emails state that they are the new "Coronavirus Guidelines for America" and encourage the beneficiary to access a document by clicking on a link.
By clicking on the button, the user will be on a website that reflects the White House and includes a path to "Download and read the full document."
However, this link would download a Word document that prompts the user to "Enable Editing" and "Enable Content" to display it.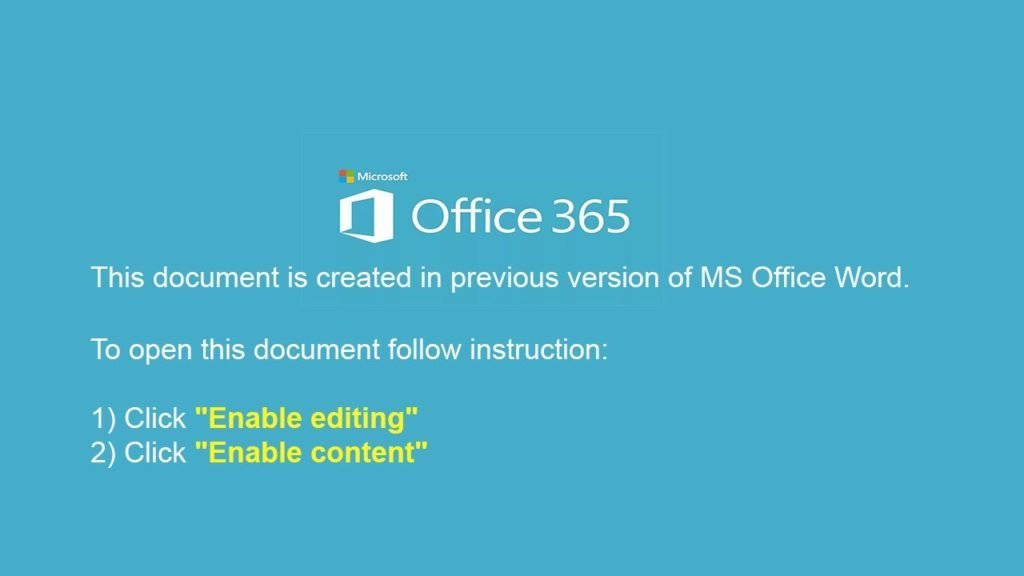 If a user unlocks content, malicious macros unleash malware on the receiver's computer.
According to bleeping computer, the website that pushed the malware is down, so we didn't know what malware distributed during this attack.
Another Phishing Scam email by using VP Pence name
Another phishing scam almost sounds like an extort scheme as the sender appears to belong to Vice President Pence, who says he has just returned from a safety meeting concerning the business of the receiver.
The email notes that Pence is engaging in trafficking in human beings, drug trafficking and money laundering and needs to reach an "agreement" before taking the matter to President Trump.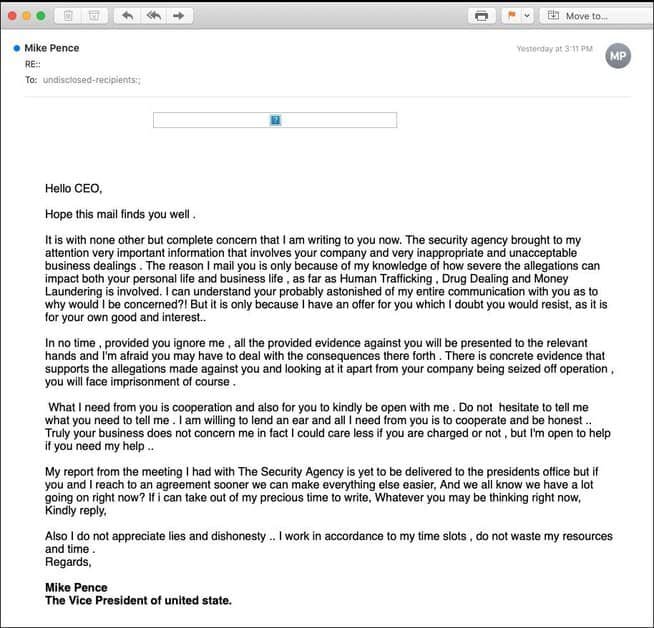 This specific scam does not spread any malware but gives the victim the chance to respond and reach "agreement" with the scammer.
This possibly includes sending some bitcoins to keep the Vice President quiet.
As ridiculous as these emails sound, previous scams have proved to be very successful in getting victims to pay for these scare tactics.
As always, phishing scammers use any means to frighten you into uploading or sending money to malware.
All users must be careful not to respond to international emails.
This is particularly true during the Coronavirus pandemic when attackers use their fear and anxiety to cause people to make errors that they do not usually make.