Regardless of the age, education, and personal traits, each of us wants to land a job of our dreams that would provide stable pay, room for professional growth, and satisfaction with work-life balance. At first glance, it can seem like a pretty simple task. You craft a winning resume, apply for vacant positions, land an interview, and, hopefully, get hired.
Just that simple, right? So it seems. Yet, there is one huge challenge that can get in your way – the choice of the right career.
If you are also feeling unsure of what job you want to occupy in the future, we have you covered! In this article, we've collected the best tips from a professional career advice expert that should help you choose the best career path for yourself with no stress.
Perform a Thorough Self-Assessment
Whether you are a high-school student, a recent college grad, or an employee looking to switch careers, the first step you need to take is to perform a thorough self-assessment. That's where many job seekers make the first mistake. They get straight to writing a resume to see what kind of work they can get based on their key skills instead of looking for the type of work they want to do.
Of course, it is vital to craft a winning resume and beat ATS bots to get more interviews and land a job. But remember that the experts from Skillhub.com can help you match your current accomplishments, work experience, and qualification level to the job that you choose. So, you will invest in your career if you focus on identifying your interests first.
Here are the questions to ask yourself to get started:
What kind of personality do you have?
What are your key values?
What natural talents or aptitudes do you have?
What are your biggest interests and passions?
After answering these questions, you can analyze your past experiences and skills that will attract recruiting firms and will make your applications stand out. Yet, be sure to keep your interests, needs, and values at the core.
Pro Tip: Don't hesitate to use the available career resources such as career choice and competency tests if you need a bit of help with defining your interests and needs. Such tests can be rather helpful. However, don't rely on them blindly. Regardless of the test result, be sure to analyze how you feel about it rather than taking it for granted.
Define Your Expectations and Needs
After performing a self-assessment, you need to identify what must-haves you want to see in your future career. Your needs can range from anything like location to salary and social benefits. So, take time to explore what you are looking for in your perfect job.
To give you some ideas, here are a few questions to keep in mind during this stage.
Do you want to work for large and well-known employers or feel more comfortable with smaller local firms?
Do you need a specific sum of money to reach the quality of life you are striving for?
Do you prefer the flexibility of an online job or fixed office hours?
Are you willing to relocate or travel?
Are there any specific benefits you want to have (for example, you might want to get good healthcare coverage or have extended vacation time)?
What is your perfect work environment?
Defining these must-haves should help you understand what types of companies and positions will work for you.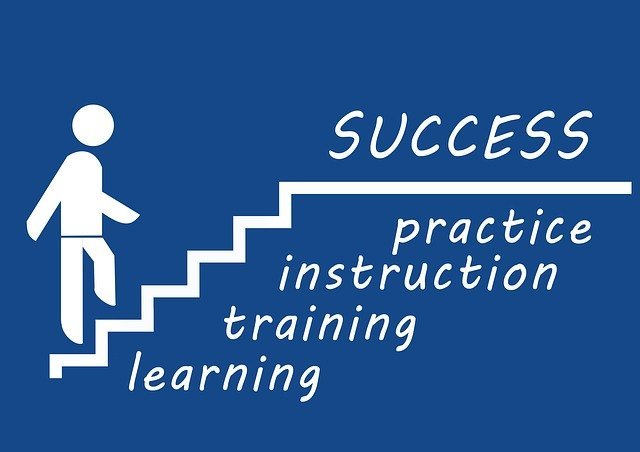 Make a List of Different Options
Performing a self-analysis and discovering what you are looking for in a job will help you see the options that suit you the best. Typically, at this point, you will have a huge number of options. So, before you choose something specific, you might want to write a list of all jobs you want to explore.
Consider various industries and think about the activities you'd be willing to engage in. Remember that you can never know what will be a good fit for you until you research and assess it carefully. When your list is ready, move on to the next step.
Research Different Opportunities and Narrow Down the List of Options
When you have a list of all options, that's where the most responsible and time-consuming stage begins. At this stage, you need to carefully research every option. The key things you want to look at include the following:
salary;
requirements;
tasks and duties;
growth opportunities;
work environment.
Analyzing your options according to these crucial criteria should help you narrow down the list and finally see the best career fields for you.
Get Prepared for Your Future Career
Finally, after determining what fits you best, you can take the needed steps to prepare for the selected type of job and become a strong applicant in the eyes of the recruiter or hiring manager. Depending on your situation, that's when you might need to get additional training, hone your skills, update your resume to match the selected career field, and go through the applicant tracking process.
After this, you can get straight to the job search. Shape a flawless job application and start applying for available positions. Be sure to use various tricks to drive the recruiter's attention and get hired. One of such tricks is adapting your resume to the ATS (applicant tracking system) to make it visible to recruiters.
Also, don't hesitate to get professional help with writing your bot-beating resume if you want to have a guarantee of success. Most importantly, be patient. Remember that it takes time to land a good job.
The Bottom Line
Choosing the specific type of work you want to do in the upcoming years is one of the most important decisions you will make in your life. No wonder why so many people are struggling with making this choice.
Indeed, it can take weeks, months, and even years for someone to figure out what they want to do in life. But now that you have an actionable plan, this choice should be simple. Follow the steps and tips we shared with you in this article to choose the best career path!