We all have Android phones, or at least most of us. They are cheap to acquire, the features are amazing, and they have good cameras too. They also store a lot of data. That is why, from time to time, there arises a need to hack them.
Hacking has often been misunderstood since it involves unauthorized entry to people's devices. On the other hand, it's vital to know that those you love are safe. Sometimes, you may also want to know if your target is involved in malicious activities.
Here, we are going to discuss the top 5 hacking apps applicable to a wide variety of Androids. In the course of reading, you will see why they reign in the hacking industry.
Part 1: Spyic Android Hacker
If you are looking for a tested and proven product, then here is the Spyic hacking tool. Millions of people are currently using it in more than 190 countries. News outlets such as the Business Insider and The Verge have also reported about it. So, what's the secret behind the success?
Spyic can hack an Android device within five minutes without being detected. It has a useful feature in hacking – the stealth mode which helps it to hide. When receiving the results, you don't need the targeted device anymore.
Spyic has a web-based dashboard that has more than 30 features on it. They include calls, messages, location, social media updates, keylogger reports, etc. to get the full list, visit Spyic website. This dashboard is available in your online account, and it works with all browsers.
So, after hacking, you can access the information anywhere using any internet-enabled device. You don't need any rooting tricks to make it work. That is why it's an app that both developers and amateurs can use to hack targeted phones.
All that's required is to install Spyic on the targeted phone once. It's compatible with all OS version from 4.0 going upwards. Later, the hacked data will be in your account, and you can access it any time.
It's not easy to get hacking apps for Android like Spyic that don't need much apart from the usual installation. As you get the information remotely, this app makes sure that you are safe. It does so by only syncing the data when you access your account.
That implies nothing is store on Spyic's cloud, and that protects both you and the targeted phone's user. If you want to start hacking right away, here are the necessary steps to follow.
How to Hack an Android Using Spyic
Step 1: Sign up for an account on Spyic website, select the Android icon and proceed to pay for a suitable hacking plan.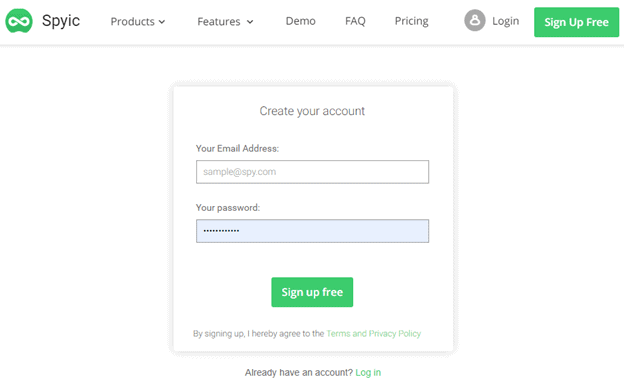 Step 2: You will receive an email confirming your purchase. It will also have a download link. Use the link to install Spyic and activate stealth mode. Next, finish up the installation and login to your account remotely.
Step 3: Once you re-access your account, the dashboard will appear after a few minutes of synchronization. It will have all the features you need on the left menu and the phone's summary too.
Step 4: Click on each of the links on the left to see what Spyic has fetched for you.
Part 2: Spyier Android Hacker
Spyier is also another Android secret penetrator that you can use on targeted devices. It does not require rooting to use it. It also uses stealth mode after installation. Therefore, there is nothing unusual to alert the target after setting up this app.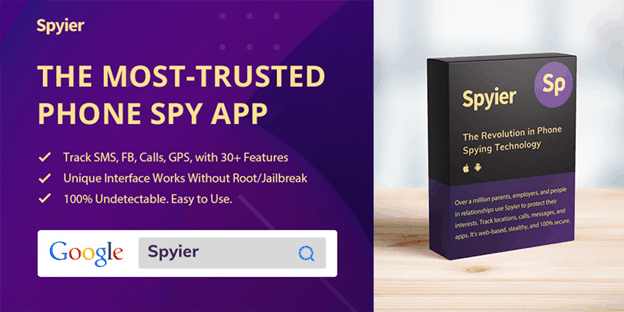 Spyier will show you all the hacked data remotely. It includes contacts, location, photos, videos and social media updates. All of these is shown to you via a control panel that is fully compatible with all browsers.
You can use Spyier on any Android phone with OS version 4.0 and above.
Part 3: Cocospy Android Hacker
The third hacking app is a solution that has been around for years now. It does not need rooting, and all the phone's details are revealed remotely. So, using the Cocospy app for Android means no detection all through.
Some of its adorable features are call log, messages, browsing history, installed apps and keylogger. The dashboard displaying the results in your account is fully compatible with all browsers. Cocospy also works with Android 4.0 or later.
Part 4: Minspy
New apps in the hacking industry mean they encompass the current ways to reach devices. So, when you use Minspy, it will hack any Android from 4.0 to the latest version. It also contains stealth mode that allows it to hide while hacking.
After installation, it shows you the targeted phone's information in your online account. You can access it anywhere if you have an internet connection. With Minspy, some of the things you can hack include phone calls, location, SIM Card details and social media updates.
Part 5: Spyine
Spyine concludes our top five hacking apps for Android. It's also safe and fast to use in the sense that it does not need rooting. The phone's data is revealed remotely in your account after hacking.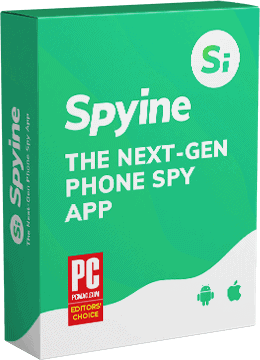 Some of its useful features are call log, browsing history, SIM Card details and keylogger reports. It's possible to access the data in your account using any internet-enabled device. Since it uses stealth mode, the target will never know about it. Spyine is compatible with all Androids running OS 4.0 and above.
Conclusion
Now, you know about the top five hacking application that you can use on the current Android devices. The reason why we chose them is because they can be used by anyone regardless of their hacking knowledge.
Removal of techniques such as rooting makes apps like Spyic easy to work with. Also, you will be getting the result away from the phone at your convenience.