YouTube offers many entertaining and educational videos, from instructional clips to humorous pranks. However, watching them together with friends may prove challenging when they don't reside nearby.
There are various methods available to you for watching YouTube videos together. This article will review some of the top sites and apps for doing just that.
YouTube videos with friends is an enjoyable way to pass time, whether on a family trip or long distance relationship. Thanks to modern technology, it's now easier than ever before to watch YouTube videos simultaneously with loved ones.
One popular way of doing this is with Watch2gether. This website allows users to set up free chat rooms and share links so that others can stream video content simultaneously while also using chat as a discussion space for what they're watching.
Users can easily utilize this service by clicking a button on Watch2gether website to start a video meeting, selecting either YouTube or Vimeo videos as video sources, then sharing their unique link with friends who can open it on any device. Furthermore, Watch2gether keeps a record of past invitations so quick access can be made possible later.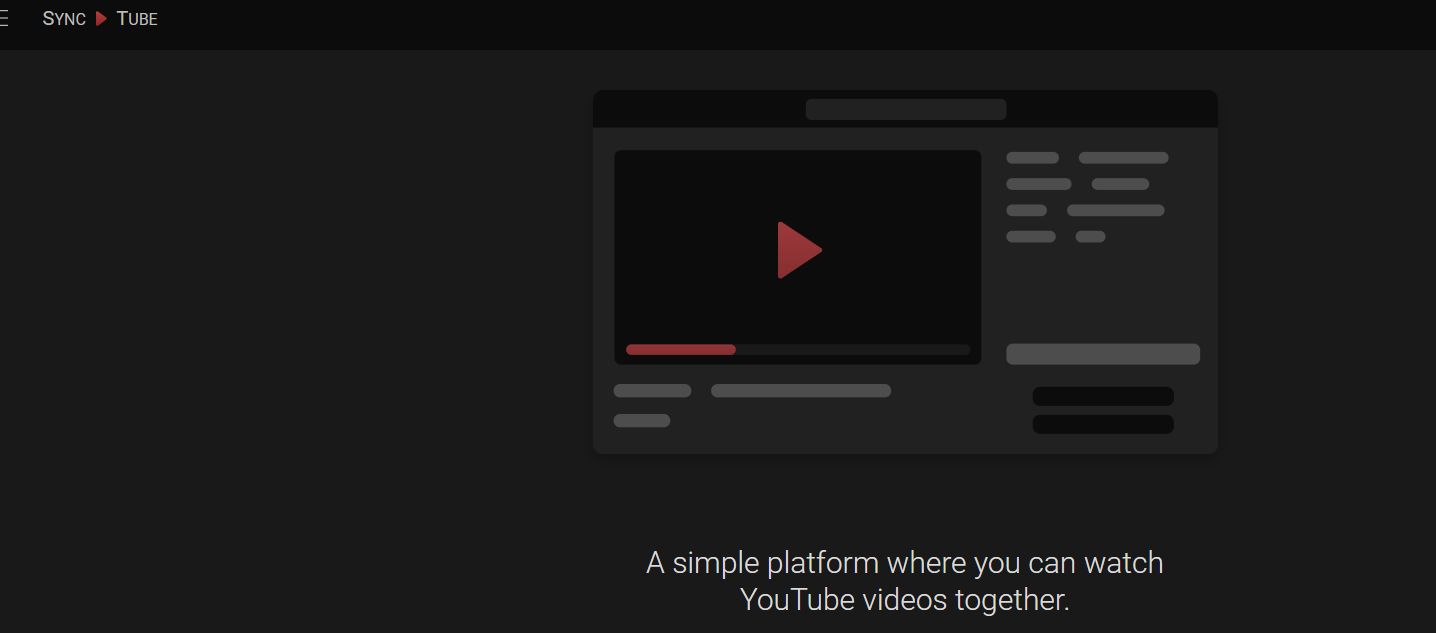 SyncTube offers one of the easiest ways to watch YouTube videos together online with friends. As a free website that creates rooms where multiple viewers can simultaneously watch a YouTube video, simply paste any URL and SyncTube will create one for you and your group to share!
The room is divided into two parts: videos are displayed on the left-hand side while chat is on the right-hand side. You can set privacy options and user permissions so as to prevent unwelcome guests from joining your video watching session.
There are other ways of sharing YouTube videos with your friends without using an application or service, such as web conference tools with screen sharing capabilities. One person could start playing the video locally, while everyone else joins in for a meeting to watch it together – not as intuitive, but still effective and free.
Sync Video is an innovative website that makes watching YouTube videos with friends easy. Simply create a lobby room, share the URL with them and they can all watch at once! Sync Video also supports Vimeo and other popular streaming services and provides privacy. Sync Video offers simple yet efficient solutions.
One alternative for viewing YouTube videos with friends is using a video conferencing tool with screen sharing capabilities. Although more complicated, this option still remains possible: one person will share their screen with everyone so that all can watch at the same time.
Watching YouTube videos together with friends online is an effortless and convenient way to pass time together, and these websites are free, requiring no downloads or registration for use.

Twoseven is another free platform that syncs videos for easier YouTube watching with friends. To use, create a virtual room where users and their friends can gather; type in temporary nicknames into chat window; copy-paste video link from YouTube, Vimeo or any streaming service into search bar of program; load video into viewing window for group watching experience – done!
Twoseven can sync videos from other sites like Netflix or Hulu as well as YouTube, making video streaming simpler than ever before. To get started, users must first register for an account – something Twoseven offers free of charge!
The program's browser extension can be easily installed through Chrome Web Store and once it is, a small white icon will be visible at the top right corner of every YouTube video page – once clicked it opens a new window where you can watch and share reactions with other viewers, making your experience more social and enjoyable!
&chill is a free app that combines YouTube with social networking to offer users an interactive YouTube experience in personal rooms, allowing them to watch and chat concurrently in one browser window. Furthermore, this can also be used with Disney+, Netflix, Hulu, Amazon Prime Video and HBO Max subscription services.
Sync Video is another free app that enables users to easily share and watch videos from various websites, as well as launch private or public sessions with temporary nicknames for conversations in its chat window. Compatible with Chrome and Firefox browsers and completely ad-free!
If you are seeking a comprehensive solution, Discord's screen sharing feature could be just what you need. It is simple and can be used across private messages, group messages and servers – you can share YouTube videos, webpages or your entire screen to a group of friends easily and effectively. Furthermore, voice and video calls allow for conversation while watching together – another perk offered by this feature! For even smoother experience many streaming services like Disney+, Netflix and Hulu offer official or third-party group watch features which provide an enjoyable, lag-free group watching experience!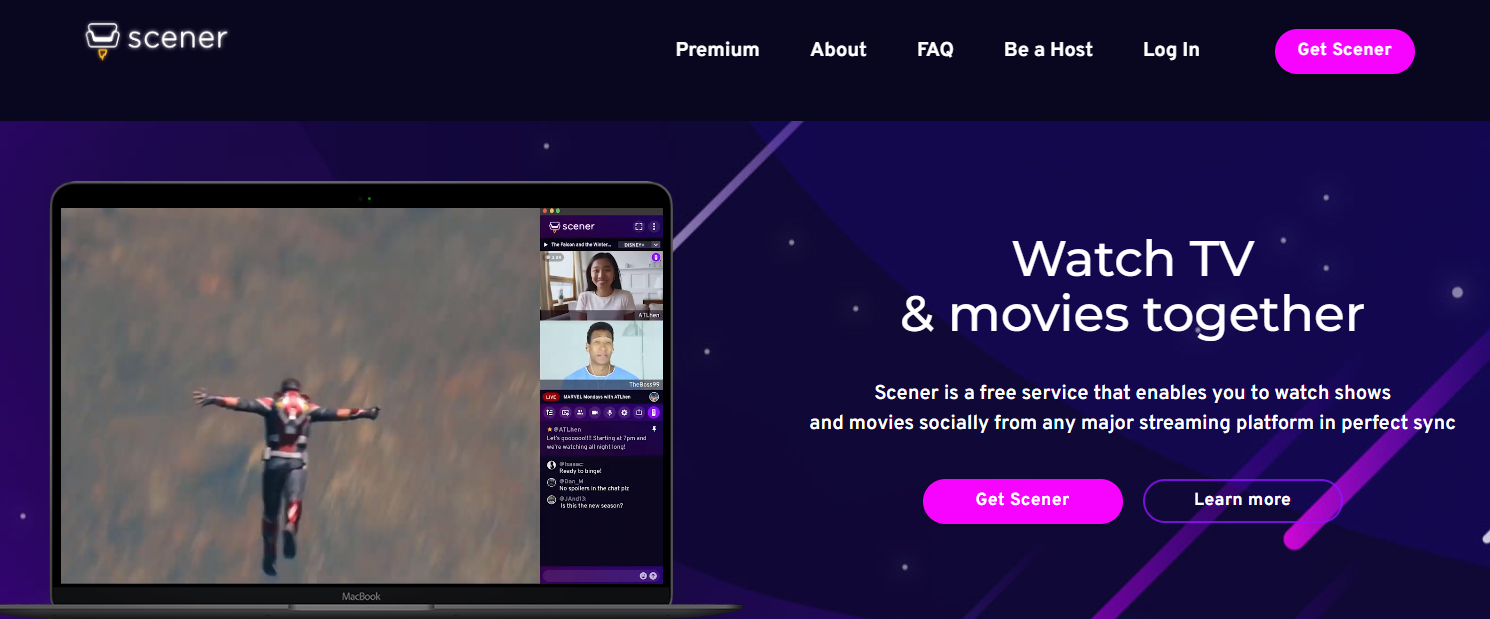 Scener is best-known as movie synching software, but it can also work for YouTube videos. Simply install a small Chrome extension, create private or public rooms with it, and join as needed! Once in, everyone in that room can watch YouTube videos simultaneously with one another while also seeing each other's reactions in real-time as they share comments with each other in real time.
This startup aims to reach out to millennials, who tend to prefer watching movies and TV shows on their personal devices in bedrooms or dorm rooms. They have enlisted Filup Molina of New Rockstars – with over 1.5 million subscribers – as a partner at launch, along with other creators from YouTube such as those that unpacked fan theories related to Breaking Bad.
Future expansion for YouTube's founders includes expanding to Netflix, Hulu, Hotstar and other services without copyright infringement issues. They may have to create a separate version of their technology that overlays over APIs provided by these services in order to achieve this goal.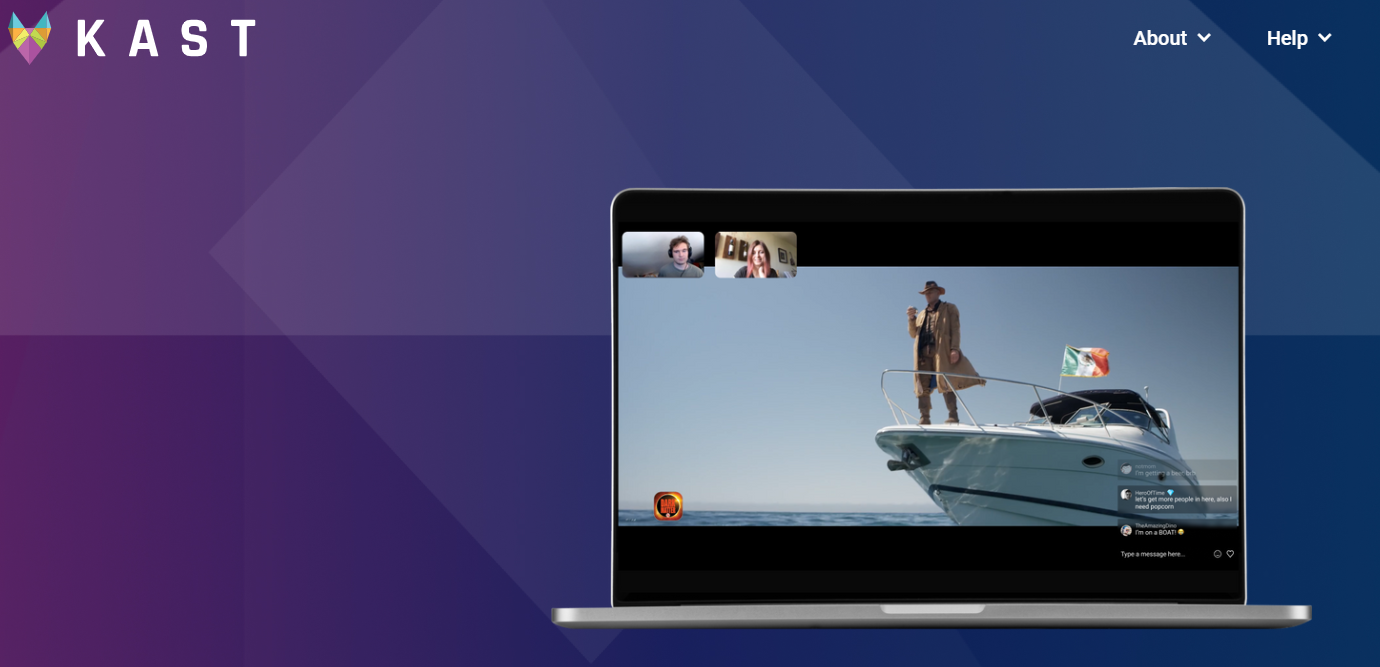 Kast is a website that lets you synchronize YouTube videos with friends, watch Vimeo and Dailymotion videos together and launch video rooms with one temporary nickname and then launch them all at the same time. There is even a Chrome extension and Firefox add-on available so that everything works smoothly!
Contrary to other services, this site does more than just sync YouTube streams; it can also share other streaming services like Netflix, Hulu, Disney+ and Amazon Prime. In addition, picture-in-picture mode and multiple videos streaming at the same time are supported.
This website is intuitive to use and works effectively, offering built-in chat functionality as well as webcam features to facilitate watching movies, TV shows and other videos online with friends. Although the service is free to access some features requiring premium accounts; creating one is straightforward while accessing them can provide even more options such as up to three people video conferencing at the same time on different screens!
No matter the media we watch together – whether that be cat videos on YouTube or binge-watching Netflix, entertainment brings people together. Luckily there are plenty of tools, apps, and websites that enable viewing together without regard to location.
Kast, a desktop application offering real-time video parties, provides real-time, synced video parties in real time. After creating a free account and sharing their unique URL with their friends, users can start or join parties by sharing video from YouTube, Tubi or Amazon Prime along with text chat and microphone call features in virtual rooms.
Kast is still relatively new, yet quickly emerging as the go-to distance-streaming service. Users can select broadcast options that include webcam video streaming, program windows or browser tabs running games! Furthermore, its user experience is simpler and less complex than many of the competing services; you may have even heard of Rabbit previously; it was recently acquired by Kast with even greater features and ease of use!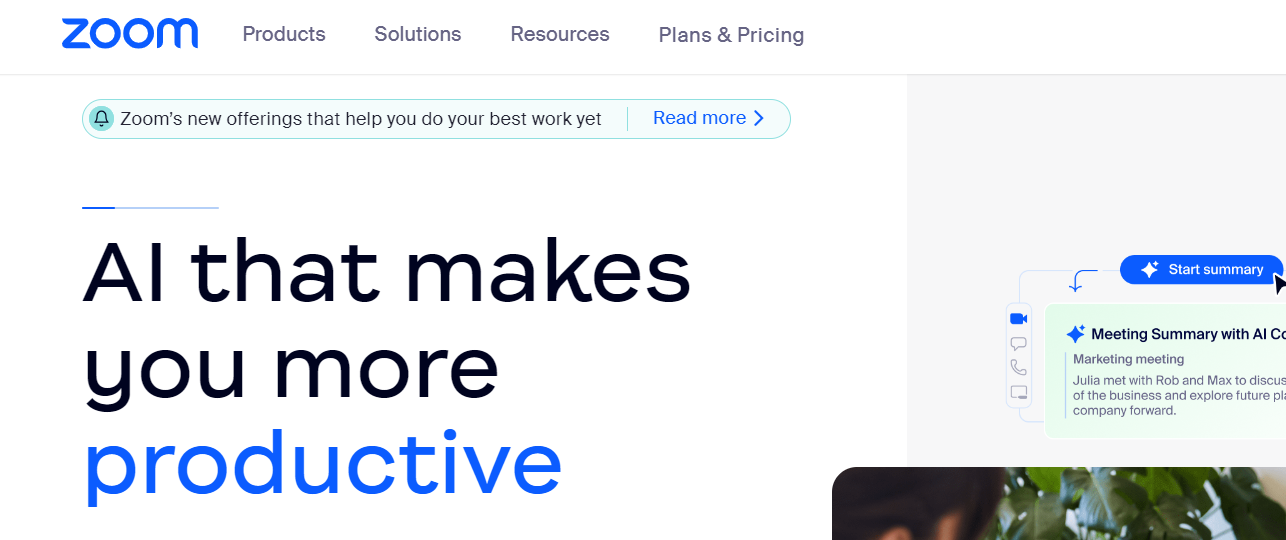 YouTube videos are always more enjoyable when shared among a group, and there are various apps and websites designed to facilitate that experience. Just grab a video, share it with your friends, and watch together.
One of the simplest ways to do this is with Google Meet: simply create a video chat meeting, load up YouTube video you want to watch, click Share icon to share video, and let everyone watch together!
Sync Video is another excellent solution that enables you to share YouTube and Vimeo videos with your friends for free, without needing an account or sign-in process. In addition, they have both mobile apps and browser extensions.
YouTube Fiesta, another free website, allows users to host or join YouTube watch parties without downloading software. While its simplicity makes it a good fit for many users, some may find its video player controls out of reach of hosts as a potential drawback.
Watching YouTube videos together has never been simpler thanks to various online tools that make watching together easier than ever before. Many are free, simple to use, and include video chat capabilities – perfect for sharing the experience!
Sync Video is an online service that enables you to watch videos together with friends at the same time, using temporary nicknames to launch the room and keep everything private. In addition, there are settings and permission options for privacy settings and user permissions.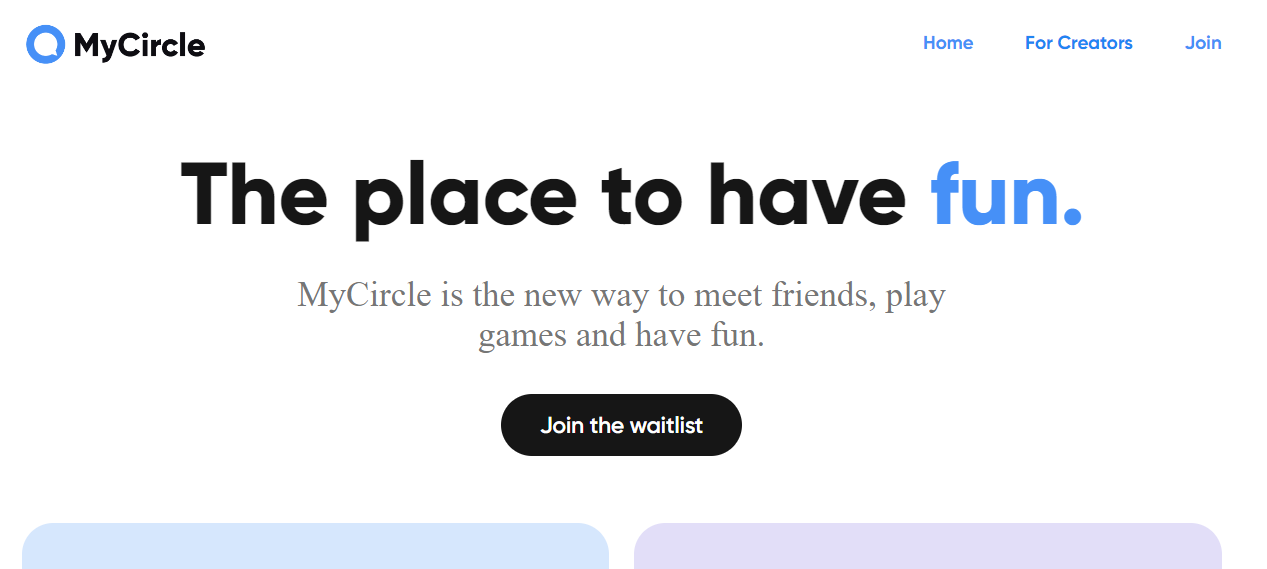 MyCircleTV is an app that makes streaming videos with friends easy. Free for use, MyCircleTV lets you enjoy YouTube, Vimeo, Dailymotion and SoundCloud videos – not unlike Netflix parties or Teleparty – but with some unique features – such as adding emojis or voice chat while watching together!
It lets you select where you would like to sit in the virtual theater, and will reposition the video accordingly. Plus, it works brilliantly on mobile devices!
Sync Video is another popular solution for sharing YouTube videos with friends, offering easy use and convenient room creation for watching any type of video. Plus, private rooms give only you and your friends access; multiple devices are supported, webcam access can be turned on/off as needed, text and audio chat features are available as well as the option to pause the video when your internet connection slows down!

Binge-watching YouTube videos is a fun and relaxing way to spend time with your friends, but sometimes due to quarantine, work commitments, or long distance relationships it may not always be feasible to meet up in person. Luckily there are services that enable synchronized playback so you and your pals can watch together even when apart.
Syncplay is an internet service that lets multiple viewers watch YouTube videos at once online. It runs on Windows, macOS, or Linux computers and syncs the video playback on each to ensure everyone sees exactly the same thing simultaneously.
Other services that allow users to watch YouTube videos together online include Sync Video, Scener and Twoseven. These websites provide similar functionality, enabling you to launch a private room where multiple people can simultaneously stream YouTube and Vimeo videos; you can chat via text and webcam in this space; unlike some of the options on this list they don't require any app installations or extra hardware!
If you prefer not downloading apps or paying for services, there are various websites that make watching YouTube videos together easy and free. One such option, Sync Video, works across any computer platform and is extremely user-friendly: just create a room, paste in a YouTube link and share its URL with friends so they can join and view in sync together!
This site also offers plenty of other content. You can watch movies from Netflix, Amazon Prime, Hulu and Crunchyroll as well as personal videos shared among your friends if they all have webcams; and chat in real time through real time messaging services.
&chill is another simple website designed to make watching YouTube videos with friends easier than ever. Its interface is user-friendly, offering features like text-based chat and virtual theater seats that reposition the video according to your perspective. Plus you can drop GIFs or emojis – plus all audio synced across everyone in the room!
Troubleshooting Common Video Sync Issues
Video and audio synchrony issues may arise for various reasons, including slow network connections, hardware issues with computers or external devices, or alteration to media files. Luckily, there are ways to troubleshoot and fix common video sync problems quickly – updating device drivers, reinstalling audio drivers, or performing a system reset are among some of the best strategies.
You can use Syncplay to watch YouTube videos together with friends, as well as content from Netflix, Prime Video, Vimeo and Hotstar. This software program runs on Macs and synchronizes users' media players so that everyone watches at the same time.
The SyncVideo website makes it easy to share a URL for you and your friends to join and watch synchronized content such as YouTube videos in real-time, as well as providing real-time audio and text chat features. There's no sign-up necessary; making SyncVideo an ideal solution for watching YouTube videos together!
Stream Movies and More With Friends Far Away
If you and your friends can't meet in person, there are still plenty of ways you can stay in touch. Thanks to various tools which allow users to stream videos together on computers – some browser-based while others available as apps on phones or tablets – there are numerous solutions for staying connected online.
Some of these sites may require you to register a free account before using them; for instance, Sync Video lets you create and share YouTube links with friends in a room setting; it also enables accessing other sources like Vimeo and Dailymotion videos and listening to music via SoundCloud.
Teleparty is another useful option that makes watching movies on platforms such as Netflix, Disney+, Hulu and HBO Max easier than ever before. Simply download its extension and choose the movie or show of your choice on any platform; all parties involved will view the same screen at once while being able to communicate using text-based chat interface.