What is VPN (virtual private network)?
A virtual private network (VPN) is a program that provides a secure and encrypted network, such as the public internet. A VPN uses the common public infrastructure while preserving privacy through safety procedures and tunneling protocols. By encrypting data at the transmitting end and decrypting the data at the receiving end, the protocols actually transmit data through a' tunnel' that cannot be' entered' with data not properly encrypted.
A further level of security involves not just the encryption of data but also of the network addresses originating and receiving.
Privacy and Security with VPN
The VPN secures a private network by encrypting and other security mechanisms so that the network can be accessed and data cannot be intercepted by only authorized users. This type of network offers a secure and encrypted tunnel in which the data between the remote user and the business network is transmitted.
Nobody else can read the information transmitted between the two sites by the encrypted tunnel because the system consists of multiple elements that secure both the company's private network and the external network through which the remote user connects.
The first step towards security is usually a firewall between the client and the host server that requires the remote user to establish an authenticated firewall connection. Encryption is also an important secure VPN component. Encryption works by encrypting all information from a single computer so that only the computer it sends can decrypt the data.
How Does a VPN Work?
Computers and Internet have become one of the main ways in which information is transmitted and processed. Most of the internet information is open to all users; so many companies provide their Internet employees and protect corporate traffic.
VPN can provide the company's computers with reliable and coordinated work. It is also capable of using the secure protocol to transfer corporate IP traffic. Virtual Private Network is the abbreviation. Modern VPN connects to local computer networks using dedicated virtual channels and the public Internet.
More information on choosing the right service to run your business successfully on the distance can be found here. Privacy is protected by Internet Protocol Security (IPSec) or encryption protocol. PPTP encryption technology is also used to create PPTP VPN encryption technology in addition to the most common IPSec.
VPN Classifications:
Modern VPNs can be created based on
Firewalls for data transmission and encryption;
Creation of secure routing channels;
Software solutions;
Operating System;
Special hardware devices.
The type of environment used is divided into secure VPN, including trust networks such as IPSec, OpenVPN and PPTP. Terms are divided into
VPN Intranet, which combines multiple corporate local networks;
Remote Access VPN connections of a single user to the corporate network,
External Networking VPN supports external users.
The speed of data passage is a very important feature in addition to strong encryption. When all network components are correctly configured, high data protection against unauthorized access is provided by VPN technology, and every user has its own unique login and password.
How Secure is a VPN ?
Security causes debate between IT professionals and others in the sector, and no two services in their offerings or security are the same.
There are two main factors:
The limitations of a provider's type of VPN technology. Legal and policy limitations affecting what this technology can do.
The legislation of the country where the VPN server and the company are located and the company's own policies affect the way in which the company implements this technology in its service.
Is Using a VPN service is legal?
In one word, yes. But not always.
First of all, VPN in "legal years" is something new as a concept so that not all jurisdictions can keep up. The rules are therefore turbulent and can be interpreted in many ways.
In general, VPNs seem to be fine in most countries, particularly in the United States, Canada, the United Kingdom and the rest of Western Europe. In general, vpns are often not all right in China, Turkey, Iraq, the United Arab Emirates, Belorussia, Oman, Russia, Iran, North Korea and Turkmenistan.
To learn more about your country's VPN law find your local government's laws and examine our in-depth resource in response to the legality of a VPN in your country–we'll go through over 190 countries and tell them what it's like.
Does a VPN Make Me Fully Anonymous?
Running a good VPN service costs a great deal of money–robust servers, data transfer, infrastructure, workers, etc. If the service is offered free of charge, consider which compromises have been made. Do they log on for their own reasons? Do you display your own ads?
Are your data sold to a third party?
It's not a huge investment to pay for a VPN. We have tested some great solutions for just $3-5 a month that do not seem much in exchange for peace of mind and better privacy online.
Can I Use a VPN for Torrenting?
Generally speaking, yes, but that depends on the particular service you use and also the type of things you are torrenting. Torrenting is a common name for a particular protocol used for web transfer of data and files, but not for the actual file types. While it gets a lot of bad news overall, it is perfectly OK and legal if you transfer the files to which you are entitled.
On the other hand, piracy is totally illegal irrespective of the tools you use to do so. Then, there is the VPN's own torrenting policy and how it is dealt with. The torrenting is permitted by most quality VPN solutions on the market.
You can use all popular VPNs-NordVPN, ExpressVPN, Surfshark, VyprVPN and PIA–as our research shows. In terms of security, torrenting is all about the VPN policies for such things as logging or sharing your user information.
Generally speaking, if a VPN has no logs in general, it does not keep them for your torrent activity. Another consideration is the download speeds that can be offered by the service when selecting a VPN for torrenting. Of course, this kind of information can be difficult to obtain; you only find out most of the time after buying a VPN.
Does a VPN Work on Mobile devices like Android and iOS ?
That's a yes again.
Many of the top VPN services also allow you to download Android or iOS mobile applications. Both platforms allow you to easily set up a VPN connection. On iPhone, for example, in Settings — General— VPN you can do that. Be careful with all this if you're tempted by any of the free Android or iOS VPN apps.
Research is under way by a specialist team (from CSIRO's Data61, New South Wales University, the International Computer Science Institute and Berkeley University), using over 280 free Android apps using Android VPN permissions.
Research shows that 38% of these applications include malware, 84% leak traffic, and 75% use tracking libraries. So that's there. Here we have also performed our own VPN permission test.
When to Use a VPN services?
There are several good reasons for using a VPN:
It encrypts your web activity. It hides your activity from anybody who may be interested. It hides your location so that you can access geo-blocked content (for example Netflix and other sites).
Make your website more anonymous. Helps you maintain a secure connection by using a public WiFi hotspot. Overall, use a VPN if you are concerned with your web privacy, security and anonymity.
When Not to Use a VPN Services?
As predictable as this might sound, we see no good reason for not using a VPN if your security and privacy are taken seriously online. VPNs are incredibly helpful as another security layer in addition to SSL protocols on sites that are well-designed for virus applications, don't download shady software, don't share too much private social media information etc.
Overall, they are your next step towards more aware and precautious use of the web. They don't have many downsides. Maybe the only one is that your connection can slow down sometimes. After all, you route your data via an additional server.
What's the best VPN service in 2019?
ExpressVPN is the best VPN service right now. This is the best complete option for speed, privacy and website unblocking. Number 2 is IPVanish, which is another highly reliable VPN that we like a lot-especially the way P2P and torrent are handled. And NordVPN is the third best VPN in 2019. It offers the perfect combination of fast speed and strong safety. Read more about these and further VPN services!
How to choose the best VPN?
Choosing a VPN service can be difficult if the technical language used by the service providers is not well versed. When choosing a paid VPN there are several factors to consider. There are six tips.
Does the plan have servers in all countries and regions that you need? Having more than one server in one country can help spread load, but does not ensure better performance, so don't assume that a 500-server plan automatically battens another with 100.
Check the number of supported simultaneous connections. This is typically 3-5, which enables you to connect a PC, mobile and tablet simultaneously. But be careful, many companies say this only applies to one user, and they all have fair use policies to prevent people from hosting resources. If you allow the whole family to download videos and stream them separately, you are in trouble.
Some providers list their connection protocols. OpenVPN and IKeV2 are quick and secure choices. You may see SSTP and older PPTP and OpenVPN protocol options (TCP or UDP). You don't have to understand the low details, but having the extra choice can contribute to making connections faster and/or more reliable.
All VPN companies say that they don't log online, but they collect a little data inevitably. Some services record the amount of data you used on the day you registered your account and delete anything else at the end of the session. Others add items such as your IP and server, and keep the data for months or even years. If you are concerned, please review the Privacy Policy and Service Conditions for more information.
The customer, the software that handles your connections, is important to consider. All of them have a server list and a Connect / Disconnect button, but can you use more? Certain clients show the load and ping times of the server in the interface to help you select the correct server. Regular users could enjoy a "favourites" system for saving and retrieving specific servers. If you know what you are doing, it will help to adjust the entire system with access to low-level network settings.
Finally, the price is there. Beware of apparently cheap deals: these could be limited, exclude taxes, discounted only for the first billing period, and automatically renewed, so that apparent one-off £ 3.99 could be nearly £ 10 next month. Look for a "Pricing" link, read the small print, and use something similar to PayPal where it is easy to check and cancel your subscription. After you have found what looks like a good VPN candidate, make sure you try it before you spend big money. A short test can only tell you so much, so once that has expired, pay for a month, perform as many tests as possible, and then upgrade to a better value plan (usually annually) if you still feel glad..
How we evaluated the VPN list here?
We look for features, value and clear and honest pricing. Free ways of learning about service–free plans, test periods, refund durations–were important, and when signed up, we also looked for companies that keep your privacy (no e-mail address needed, trials available without credit cards, Bitcoin available as a payment option).
The official product pages never tell you all you need to know so go to the privacy policies and terms and conditions pages for the true details. Is the company logging more than you would expect, or maintaining it for a long time? When can it share information with other people? Are there restrictions on who can register? (Some suppliers are saying that you must be 18 or older or that the service is for personal, non-commercial use only.)
VPN performance is difficult to measure because there are so many variables, but we have used several techniques to try and make us feel the capacities of each service. First, we used speedtest.net to measure latency, download and download speeds for a distant connection (typically UK to California), then the VPN was turned off and we looked at any changes.
In order to see more typical peak performances, we followed this up with a much shorter connection (typically UK to Netherlands), conducted a second benchmark to confirm our results and run general browsing tests-including streaming of HD videos-to look for other problems.
VPNs are always providing you with a new IP address, but some services may have a DNS or some other leaks that indicate your identity. To look for problems, we visited IPLeak.net and other privacy sites. We looked for good client-and interface-related tools (by country, region, server, speed, filter, favourites system, possibly loaded server or ping time), many configuration options, but also a client that remains untraveled until needed.
Finally, we evaluated these individual factors, obtained an overall score and reduced them to the top five VPNs around. All the software in the top 5 scored a minimum of 8 out of 10 points.
List of Top VPN services in 2019
ExpressVPN

IPVanish

NordVPN

Hotspot Shield

TunnelBear
The best complete VPN service for speed and privacy
      Number of servers: 3,000+
      Server locations: 160
      IP addresses: 30,000
Uniqueness:
It can run on any platform
Enterprise level encryption standard
It covers over 94 countries with their speedy vpn servers
24/7 Support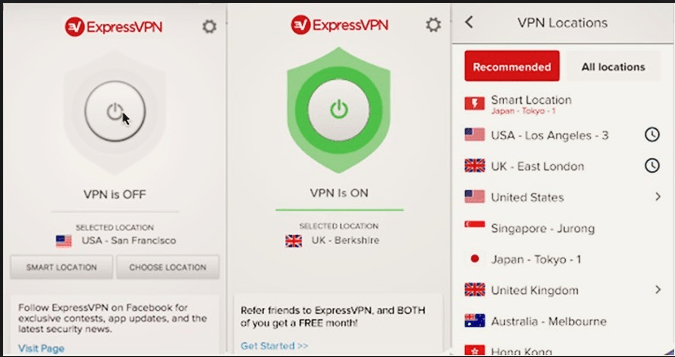 ExpressVPN provided excellent performance and excellent customer support in our speed tests, plus a 30-day money back guarantee.
ExpressVPN offers access to over 3,000 servers across 94 countries at 160 locations, alongside the widest possible platform support anywhere.
Not only do we talk about native Windows, Mac, Linux, iOS, Android and even BlackBerry customers. Some routers have custom firmware, DNS content blocking for a host of media streaming devices, Smart TVs and VPN browser extensions which are surprisingly capable of running.
All this could sound intimidating for VPN newbies, but ExpressVPN helps most. There are detailed guides and tutorials on an excellent support website to get you up and running. And if you have a problem, support for live chat 24/7 is available to answer your questions.
It works really-we got a helpful answer from a well-informed support agent within a few minutes of posing our question. The good news continues in nearly every area with ExpressVPN. Payments Bitcoin? Of course. Support for P2P? Yep. Unblocking Netflix? Of course. Encryption with industrial strength, kill switch, DNS leak protection, strong and reliable performance and a clear no logging strategy? You have it.
Does it have any downsides? Not many to talk about. Only three concurrent connections per user are supported by the ExpressVPN service (industry standards are around five) and a premium price tag is available. However, if you want a quick, high-end service, with all the support to help you use it, ExpressVPN will be great. While they don't have a free trial, ExpressVPN has a 30-day cash back guarantee for no questions if you're not satisfied with the service.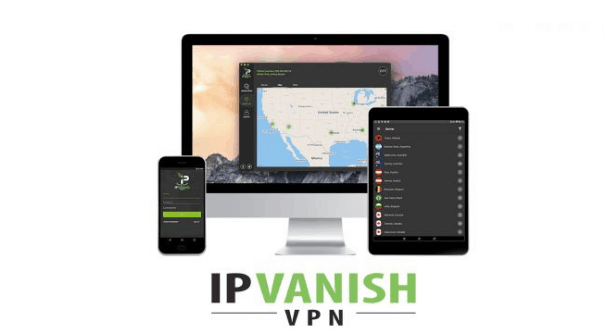 Best for Torrenting and other P2P traffic
       Number of servers: 1,200+
       Server locations: 60+
       IP addresses: 40,000+
       Maximum devices supported: 10
Uniqueness:
Owns & manages its own servers
Instant Live chat support
Easily configurable apps
Because of its own servers, it receives excellent download speed.
IPVanish claims to be' The World's best VPN,' but we do not agree with that, but it does have some impressive stats: more than 40,000 common IPs, more than 1.200 VPN servers in + 60 countries, limitless P2P traffic, ten simultaneous connections, customer support 24/7 and a 7-day cash back guarantee.
The applications are a strong highlight. Not only is it loaded (Windows, Mac, Android,iOS and even Fire TV), it's full of extraordinary features, options and settings that trample all over the very basic "flags list and connecting-button" apps, you can usually come anywhere else. When we tried some real-world tests the good news continued.
Servers were always up and connected fast, download speeds were higher than average, torrents were supported on every server, and BBC iPlayer and US Netflix were unblocked. There are also some problems. The apps are powerful, but that means that there is much to learn, and we have noticed a few small problems with usability. There were not a small number of servers in the advertised locations.
On mobile apps, there are no kill switches and the price at the premium end of the VPN range is very high. However, overall, if you need its ten simultaneous connections or the power and configurability of its apps, take the plunge from this VPN service and if you are unsatisfied, you will be protected by a money-back guarantee for a period of 7 days.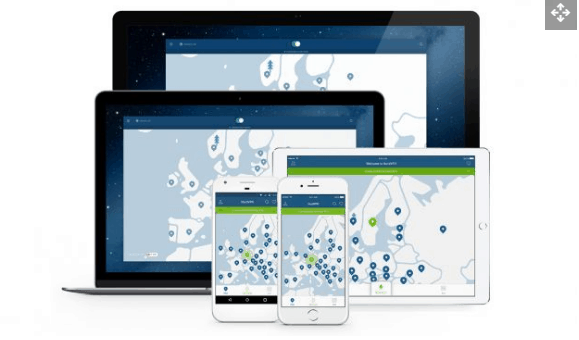 A secured VPN Providers with excellent features
      Number of servers: 5,300+
      Server locations: 60+
      IP addresses: N/A
      Maximum devices supported: 6
Uniqueness:
High quality mobile and desktop clients
Excellent performance
Connection upto 6 clients
Although they are located in a Central American country–almost not a tech hub–the current products from NordVPN match or beat the competition in almost every area.
You get more than 5,300 servers in more than sixties countries, 2048-bit encryption, standard 6-device support, strong DNS leak protection, no lower than two kill switches (app specific and system wide), pro-xy extensions for browsers like Chrome and Firefox, and payment options including Bitcoin, PayPal and credit cards.
A fast, clever DNS-like SmartPlay feature can be used to overcome geo-restrictions and to unlock a wide range of streaming services and other functions. Our performance tests found it hard to connect to a small number of servers, but once on-line, download speeds on all but the most remote connections were well above average.
Support is not the best, with a weak website and no live chat. But within 12 hours, our test email received an accurate and helpful response, which is like what we would expect of many other VPNs.
NordVPN offers four services: a one-and-two-year monthly subscription and a three-year special offer of excellent value, as mentioned at the beginning. If you want to turn the service around prior to committing, NordVPN offers a smart seven-day free trial that is pretty much hidden on the website. So if you want something far better than one of the best free VPN options, Nord is the obvious solution.
Best VPN service for browsing online privately
        Number of servers: 2,500+
        Server locations: 25
        IP addresses: N/A
        Maximum devices supported: 5
Uniqueness:
Cheaper price
Excellent Download speed
Easy to use
Hotspot Shield is a decent free VPN, but a lot better than the commercial Hotspot Shield Premium. Paying for the two-year plan just $2.99 a month provides unlimited bandwidth, full access to more than 2500 servers across 25 countries, support for connecting up to 5 devices, support 24/7 and, of course, no ads at all. Performance was an important feature of our testing with the proprietary Catapult Hydra protocol by Hotspot Shield to deliver some of the best download speeds we have seen, even from the most remote sites. But there is also a problem.
Since Hotspot Shield uses only a Catapult Hydra protocol and no longer supports standards such as OpenVPN, you cannot manually set it up on your router, game console, Chromebook or wherever you may want to use it. This means that the service can work only on devices that run Windows, Mac, Android or iOS applications.
There are some other problems, such as no Bitcoin support, a lack of settings in apps and an inability to unlock US Netflix, at least during our testing. These won't matter to anyone, though, and if you just want raw speed at a very low price, Hotspot Shield is worth checking out, and the 7-day trial makes it easy for you to test this service. As usual, the best value is the one year subscription, unless you commit to the lifetime plan (note that you're charged in US dollars).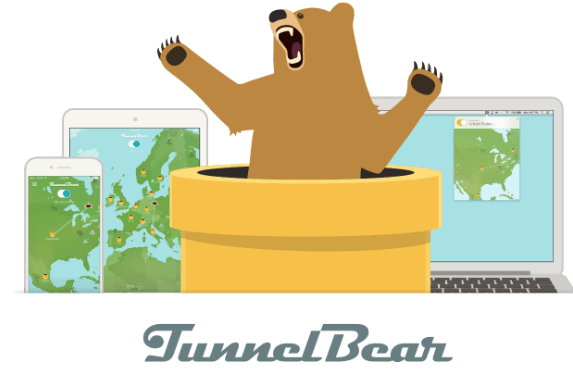 An Easy VPN service
       Number of servers: ~1,000
       Server locations: 20+
       IP addresses: N/A
      Maximum devices supported: 5
Uniqueness:
Perfect user-Friendly app
Wide range of client software's
Clear & transparent privacy policy
TunnelBear is an easy-to-use and bear-related VPN service based in Canada. (Easy use takes priority over bear puns, fortunately, although it is sometimes a close-run thing.) Simplicity means that there is not enough for demanding users here. For example, TunnelBear only offers 20 locations.
There are very few low tweaks or settings, not even protocol changes. And if you want the service to be set up manually on a router, a games console or anything, the weak support site leaves you most of the time alone. But if you're satisfied with the basics, here's plenty to like.
TunnelBear has Windows, Mac, iOS and Android apps for example, and Chrome, Firefox, and Opera extensions. We were easily connected, and had no problems with downloading torrents or accessing the US Netflix (but BBC iPlayer remained out of bound). TunnelBear also scores plus privacy points, when independent specialists are hired to conduct a public security audit on its servers, systems and codes. If only other providers were so courageous.
Another highlight was performance, with fast UK and European servers, solid US results and even the slowest in Asia managing a very good 20Mbps. TunnelBear offers even a free service, and normally only 500 MB traffic a month.