Have you ever wondered how often you listen to a particular artist, song, or musical genre? If you have Spotify, you can find out this information at the end of each year. Your Spotify Wrapped, which is a collection of your listening habits, is published by the music app.
Posting your Spotify Wrapped so your friends can know what you're listening to most often has become incredibly popular on social media. So, how can you get access to it and view it for yourself, as well as share it?
How to Get a Wrap Around Your Spotify Account?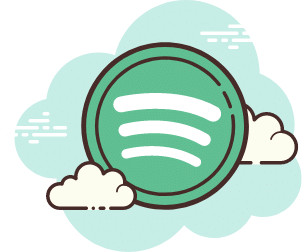 Go to the webpage Spotify designed to present your very own slideshow to find your Spotify Wrapped. You can use any device to view this website as long as you are in into the Spotify account for which you want to see your Wrapped slideshow.
During the time it's being pushed at the end of the year, you can also find your Spotify Wrapped in your Spotify feed within the mobile app. It should appear as a playlist collection based on the music you listen to. You may see the complete Wrapped collection by tapping on the collection's heading. To find your slideshow, tap the top banner.
If you still can't find it in the app, go to the bottom bar and hit the Search icon, then scroll down to find the Wrapped icon. You can also do a search for "(Year) Wrapped" and see what comes up.
How to Share Your Wrapped Spotify?
It's simple to show bits of your Wrapped to your friends or share it on social media. It all depends on how you want to observe your Wrapped.
You'll find a share option at the bottom of each slide if you're using the Spotify app on your phone. When you tap here, you'll be able to share the slide to a variety of additional platforms. You can also share them directly with your pals if you tap on More. You can also choose Copy Link to share the link with others.
How to Locate Your Previous Spotify Account?
Unfortunately, past Spotify Wrapped articles are no longer available because they are only available for a limited period towards the end of each year. You'll be able to see your Wrapped starting in early December and won't be able to see it after the first of January.
Past Spotify Wrapped playlists can still be found, regardless of the date. Spotify produces these playlists based on the songs you've listened to the most over the course of the year. To locate these on Spotify, click to the search screen and type the year of the playlist you want to watch into the search box. It should then appear in the search results.
What Is the Process of Creating Spotify Wrapped?
To build your Wrapped content for each year, Spotify tracks your listening behaviour from January 1st to October 31st. Songs, albums, artists, and genres you've listened to on your account are included.
To qualify for a Wrapped, you must have created a Spotify account before November 1st of that year, listened to at least 5 artists, 30 tracks, and spent at least 60 minutes listening to music on Spotify. If your Spotify Wrapped isn't visible, it's possible that your account is too new or that you haven't listened to enough content.
There could be a few reasons why your Spotify Wrapped isn't what you expected it to be in terms of your listening habits. If your Spotify account is used by friends or family, if you've left Spotify running unattended for an extended period of time, or if you've allowed others to add songs to your queue that play on your account, all of these factors could affect the outcome of your Spotify Wrapped.
Furthermore, if you've ever migrated your data to a new account for any reason, the history of music you've listened to will be reset once you've signed up for the new account.
When October 31st arrives, all of your Spotify listening history is gathered and analyzed to create your Wrapped. Spotify compiles a playlist of your top songs that you've listened to the most and least over the course of the year.
So, let us know if you've finished this unique Spotify playlist and learned something new about your listening habits.